Times are hard in the retail and hospitality sector and businesses have quickly come to recognise that providing outstanding customer service can mean the difference between success and failure. Department stores, restaurants and hotels invest millions in staff training, but once the staff members are back in their regular jobs, it can be hard to assess the service given to customers on a daily basis. One way of solving this and evaluating levels of service given to ordinary customers is by using mystery shoppers.
Who Are Mystery Shoppers?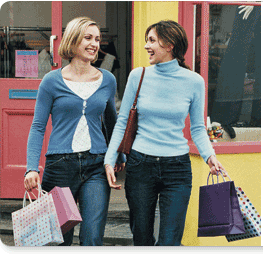 Mystery shopping is not a full time job, and most mystery shoppers are office workers who can fit in assignments at lunch time or after work, students, parents of young children and retired people. Shoppers are recruited through an agency and are self-employed. Some stores will specify that only certain types of shopper is sent to their store; there is no point sending an 80 year old man into TopShop as he does not represent the typical customer. Mystery shoppers cannot return to the same shop too often which enables them to keep their anonymity.
Assignments
Staff in the stores will know that their company uses mystery shoppers, but will not be told when shoppers are likely to come into the shop. This means that every customer should be treated as if they are the mystery shopper. Assignments can be anything from paying in a cheque at your bank and evaluating the friendliness and knowledge of the staff, to visiting Sarah Louise stockists and asking questions about specific lines of clothing. Shoppers are paid a small fee for carrying out the assignment, and are reimbursed for any goods they have to buy as part of the job. Some assignments are carried out on the telephone or online, but the vast majority are face to face in the store or restaurant. Once the shop has been completed, the shopper completes a questionnaire on every aspect of their visit and the results are then fed back to the manager and staff members in the store.
Benefits
From a mystery shopper's point of view, carrying out a few assignments can mean the opportunity to have lunch for free, stay overnight in a nice hotel or get paid for asking questions to members of staff during the regular grocery shop. There is also often a degree of flexibility around when the assignments have to be undertaken, although some firms vary the timing of visits so that if Sarah Louise stockists are visited on a Saturday one month, they will be visited on a weekday the following month. A company which uses mystery shoppers gets detailed feedback on every aspect of the customer experience from how clean the toilets are to whether the staff member was neatly dressed, and they can use this information to determine whether their staff members are delivering the service expected of them. It also keeps staff on their toes as they are never sure whether the next customer through the door will be that elusive mystery shopper.
Little World Online are Sarah Louise stockists and can offer a wide range of designer baby clothing at fantastic prices.
Related post:
Tips For Shopping For Toys At Online Baby Stores