For people who are just starting up a home or those who are moving to a new apartment and want a fresh collection of household items, picking the right and most important furniture may be a serious issue. This is because of the large variety of furniture available in the market. The fact is that all these furniture are useful on there own, but it is relevant to select the most important ones first especially if you don't have a large budget. Picking the best furniture will also help concentrate your home designs on a selected list of furniture, thereby eliminating cluster and over crowding within your home. Below is a list of the furniture you cannot do without.
The Bed
Most people will agree that the bed is the most important furniture in the room for so many reasons. It is a place for relaxation and refreshment, and almost everyone spend there night time lying down on this wonderful piece of furniture. The bed can also be used as a place of leisure as many people are fund of watching TV or reading books on their beds just before the plunge into their goodnight sleep. Try taking care of your bed by making it daily and avoid spilling tea or coffee on the bed clothing.
Sofa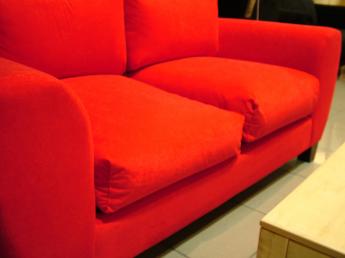 After your bedroom the next and most important part of your home is the living room and what makes it a living room is the presence of a sofa. The couch provides a sense of pure relaxation and people always want to jump into it first because of its soft and cushioning effects. Sofas come in different types of covering including leather, wool and cotton, and they promote love and connections when the family gathers together on it to enjoy TV or home DVD. You can take care of the sofa by wiping or cleaning it regularly. When preparing to buy your sofa make sure that you put into account the type of furniture covering you would prefer.
The Dining Set
Family connections are very important to promote love and unity and the dining set is the place where these connections are established and rehearsed. The family will always gather on the dinning set to take their meals, especially the dinner. A dinning set usually consist of a central table and a number of chairs surrounding it. Before you buy a dinning set it is important that you consider the size of your family and the number of friends and relatives you can expect when you have a feast or get-together.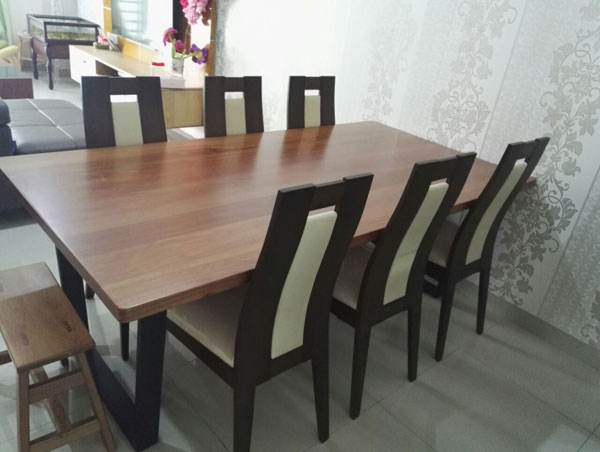 You should also consider the space on which you're going to place it just to ensure that the set is not too big or too small for the available space. If you want your dining set to last long then you must take certain precautions. Avoid placing hot pans directly on the table surface, protect the surface with some clothing and ensure that the table is wiped immediately after every meal to eliminate food chunks.
The Sideboard
Since its invention in 18th century Europe the sideboard has become one of the most important home furniture for every family. This furniture is mainly used for displaying dishes or serving food, but it's most important feature is its storage functionalities. Sideboards usually contain drawers, cupboards or cabinets which are used to store different kind of cooking accessories and dishes. Sideboards can also be used to store kids' toys, create a workspace and display your collections to the delight of your guests and visitors. They are very fashionable pieces of furniture and are manufactured from different wood materials including mahogany, pine, walnut and oak.
Andrea Black is an interior design expert. She loves the role that furniture such as tailor made bedroom sets can play in giving a home a personal feel.