For a tough series of hard days, weeks and months for most companies, an Recognition Day is another way of appreciating the timeless effort of the people who have shares in the company's success.
In addition, recognition program can make your company more profitable because employees who has been recognized became more engaged in their work and creates a high level performance with a better service. This can give reasons to customer's satisfaction and good retention rate.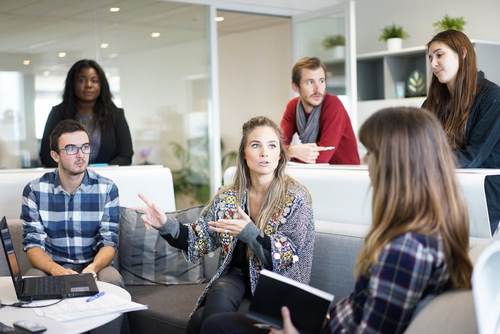 There are many ways to appreciate and thanked them, whether it is presented in formal or informal way. Here are 10 ways how to thanked your employees:
You can plan a Once A Year Recognition Day where you can personally handed a simple gift of appreciation to them.
You can hold an informal retreats to foster communication and set goals.
Plan a surprise picnic party for the team.
Create a hall of fame bulletin where you can put photos of outstanding employees.
You might schedule a team building activity where you'll be able to refresh your 's mind from series of work.
Set a meeting where you could personally distribute gift certificate.
Have some memory space to store your top 10 most outstanding agent's favorite thing, then make some purchasing and personally hand them as a token of appreciation to them.
Treat the team to lunch.
Cook or buy delightful foods for them to share and enjoy while working.
Give a personalized 'Thank You' card.
This may be formal or informal, but the bottom line is you'll get the chance of thanking all your deserving s who's been at your side to help you run the company. This can't take big amount of dollars from you, in fact there are many stores that offers cheaper variety of gift items perfectly designed for your most outstanding employee. After all, a deep appreciation and sincere thanks, that doesn't grow old. It is never late for you to show it.