As of now, still many people didn't know what are BPA free water bottles all about. When it comes to drinking water, people are taking it more and more seriously. As good as water is for you, there is still a fair amount of controversy surrounding the use of water, but not actually the water itself. Where the trouble really lies is with containers that hold the water. Most people have used a hard plastic water bottle before and that is where the problem stems from and it is why people are looking for BPA free collapsible water bottles to use.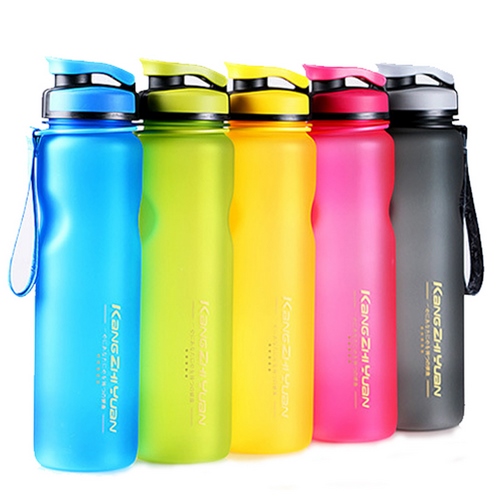 So what is BPA anyway?
BPA stands for Bisphenol A and it is used in the creation of polycarbonate plastic as well as epoxy resins. Now, the issue with BPA is that in studies this chemical has been known to cause toxicity as well as neurotoxicity in animals. While no studies have been conducted using humans, the feeling is that long-term exposure of BPA can't result in anything good. Unfortunately most water bottles and storage boxes are made from polycarbonate plastics.
That is why there is a push from a great number of people to find a BPA free water bottle. While there is no scientific data as of yet to show that exposure to BPA can lead to dire medical or health related conditions, many people don't want to wait and see if anything happens. There are alternatives and these days more and more companies are releasing BPA free bottles.
Of course, the best way to drink water free from any sort of BPA exposure is to drink from a glass container. Glass contains no BPA whatsoever. However, for those who frequently carry water, whether it is for exercise, hiking or other activities, glass is not a safe option.
Making BPA Free Water Bottles
In order to create a BPA free water bottle many manufacturers are doing this by using what is known as a PET or PETE bottles. PET or PETE stands for polyethylene terephthalate. This particular plastic has the honor of having no BPA in it and this product can be used safely time after time, as long as it is sterilized in between uses.
These water bottles are perfect for reuse because they are as durable if not more durable as your typical water bottle. However, if you are looking for a water bottle in the 5 gallon range for your water cooler, the availability of 5 gallon PET or PETE bottles can be a little hard to come by. You might have to search a little to find one, if you can at all.
Water should be a help to you and it should not hurt you, but with BPA, there is really no telling what sort of dangers await you with standard water bottles. With the knowledge of what BPA is and what it can potentially do to a person who has had long-term exposure, many companies are now starting to introduce a BPA free water bottle. If you want to avoid any sort of health problems down the road, the use of a water bottle that is free of BPA is a good place to start. Keep your water drinking as healthy as it should be and free from BPA.