The USB car charger is very similar to the USB car adapter. So-called because of the USB plug that is used, it is a standard and very necessary piece of equipment for any car journey. There are several reasons for this.
First of all, these days car travel resembles a sound and light multimedia presentation rather than the simple mode of transportation for which cars were originally invented. Today, you can listen to your car radio and car stereo, run your PC, and even watch a movie while sitting inside your vehicle (or more correctly, your passengers can do all these things, but if you're driving you need to watch the road!). However, even with all of this technology, if something as simple as running out of battery occurs, you can be left in total silence. And this is where the USB car charger comes into play.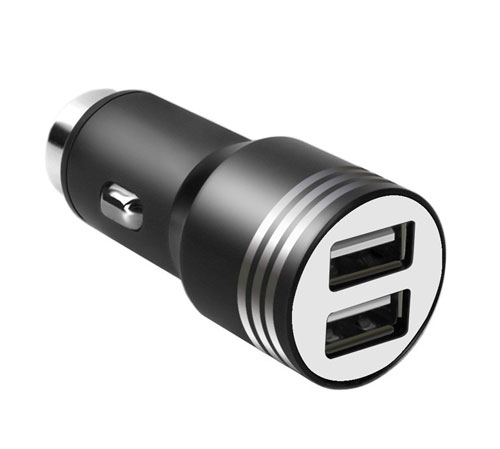 Never Run Out of Battery Anymore
If you have a USB car charger, you can keep your cell phone, iPod, Blackberry, and music player charged all the time. This is not only for reasons of entertainment, but also for the sake of safety. All of us grew up hearing the horror stories about the woman who broke down on the freeway and did not have a phone to call for help, and sadly met her end, or the man who got terribly lost in a snowdrift, and as he was unable to summon any assistance he ended up freezing to death. Even though some of these stories are more urban legend than absolute reality, they leave an important message. Despite the growth of modern technology and "civilization," the world has still not advanced beyond petty crime, and auto breakdowns are not yet a thing of the past.
In light of the above, the USB car charger is clearly as important for auto travel as a first aid kit, a mini-fire extinguisher, a shovel (if you live in an area where there are snowdrifts), a red triangle to signify a breakdown, or a torch. It should therefore be kept in your glove compartment, alongside all of these items, and be easily to hand.
Other than this, you may also want to find out different charger which is wireless charger.
An Affordable Item For You To Have
The USB car charger is a relatively inexpensive and small item. You can either purchase it from a high street store or from the Internet. Most chargers are black in color and are small and compact. It is important, however, to check first whether it is compatible with the items that you would use with it. Does it charge your type of iPod or MP3 player? Perhaps it only works with certain models. Do you want a generic USB car charger, or do you need something more specific, such as a Blackberry car charger? It is worthwhile doing all your research before you make your final purchase.
Once you have bought your USB car charger, you are, as they say, well away. You can be sure that your kids will be happy, with no risk of not being able to hear their favorite CDs, you will all be safe as you will not run out of cell phone battery, and your journey will definitely be smoother and more problem free. So the only thing to do here is wish you "bon voyage" and enjoy your multimedia driving show.
Related post: