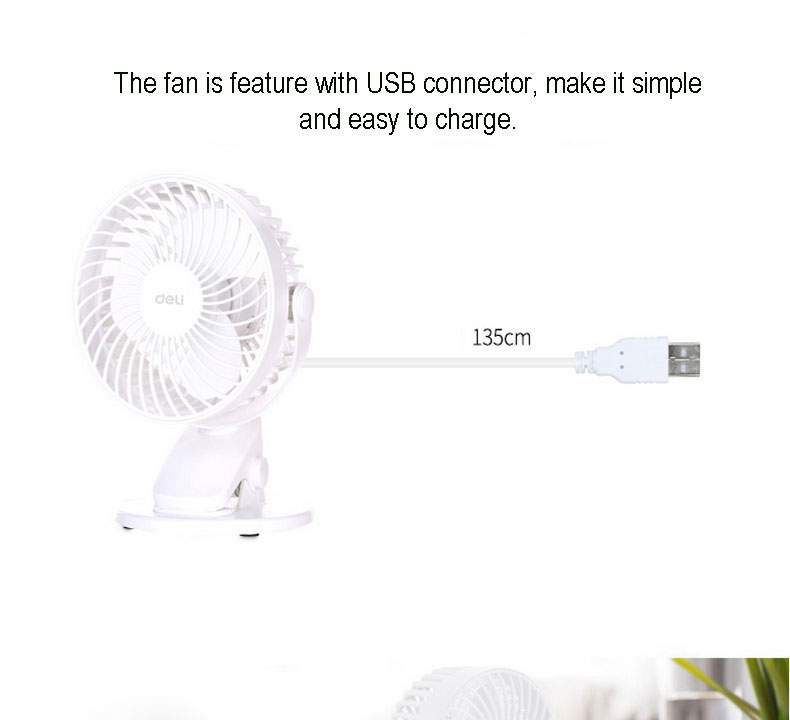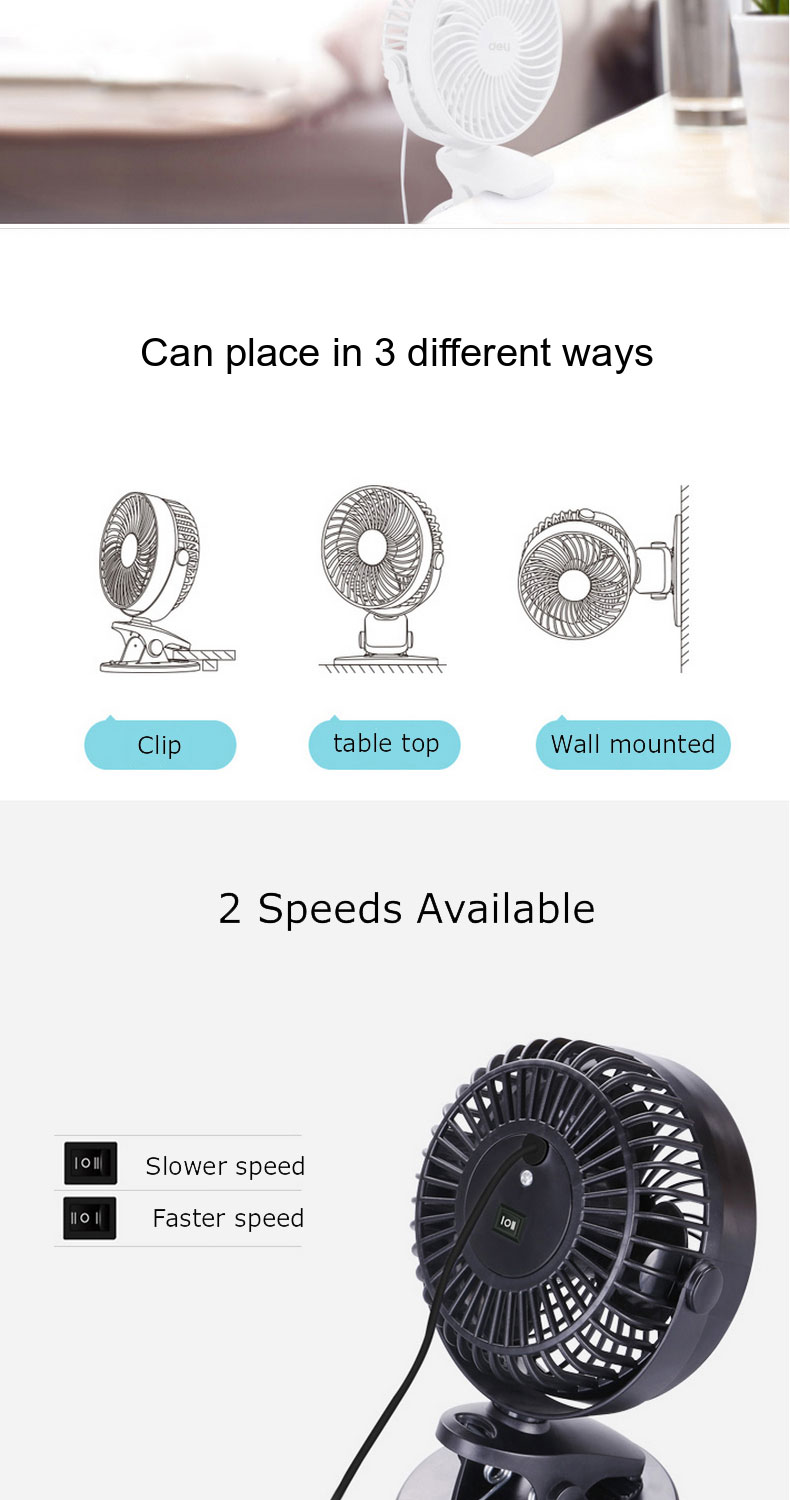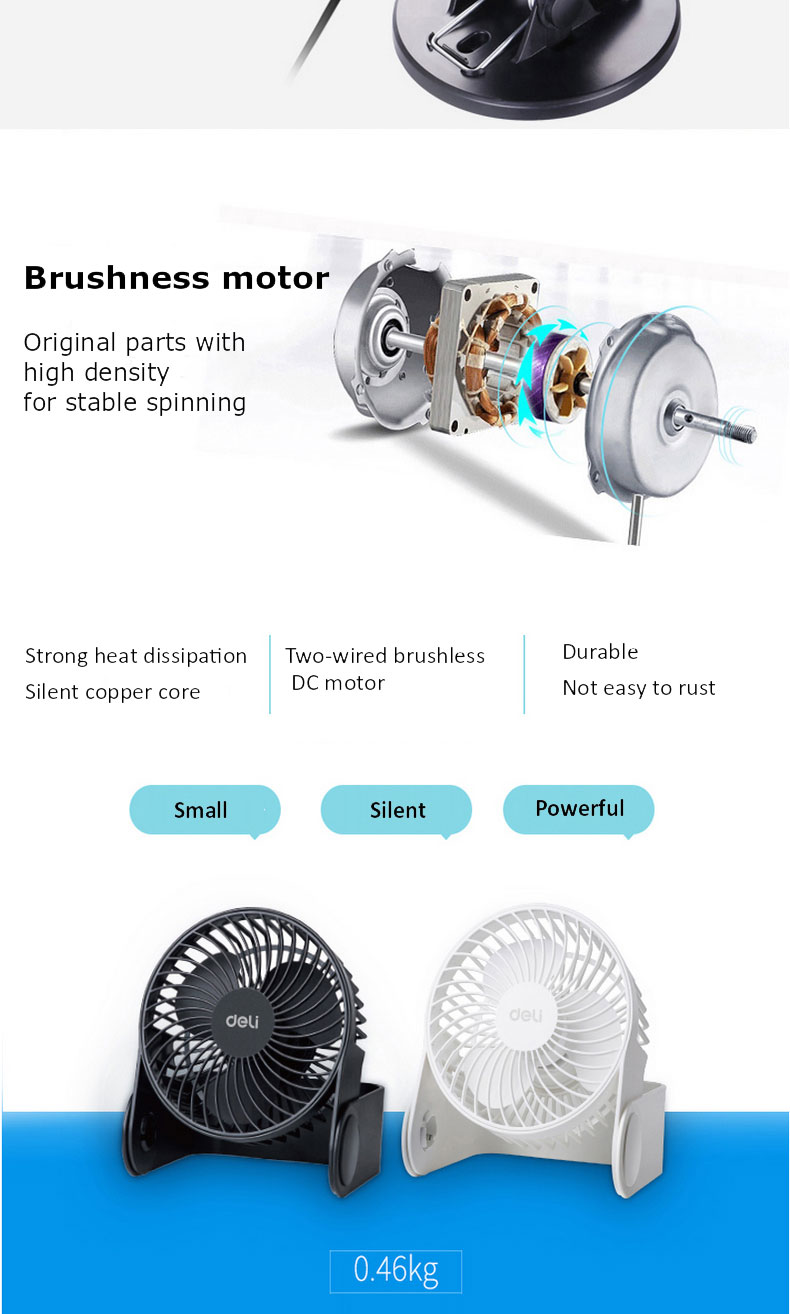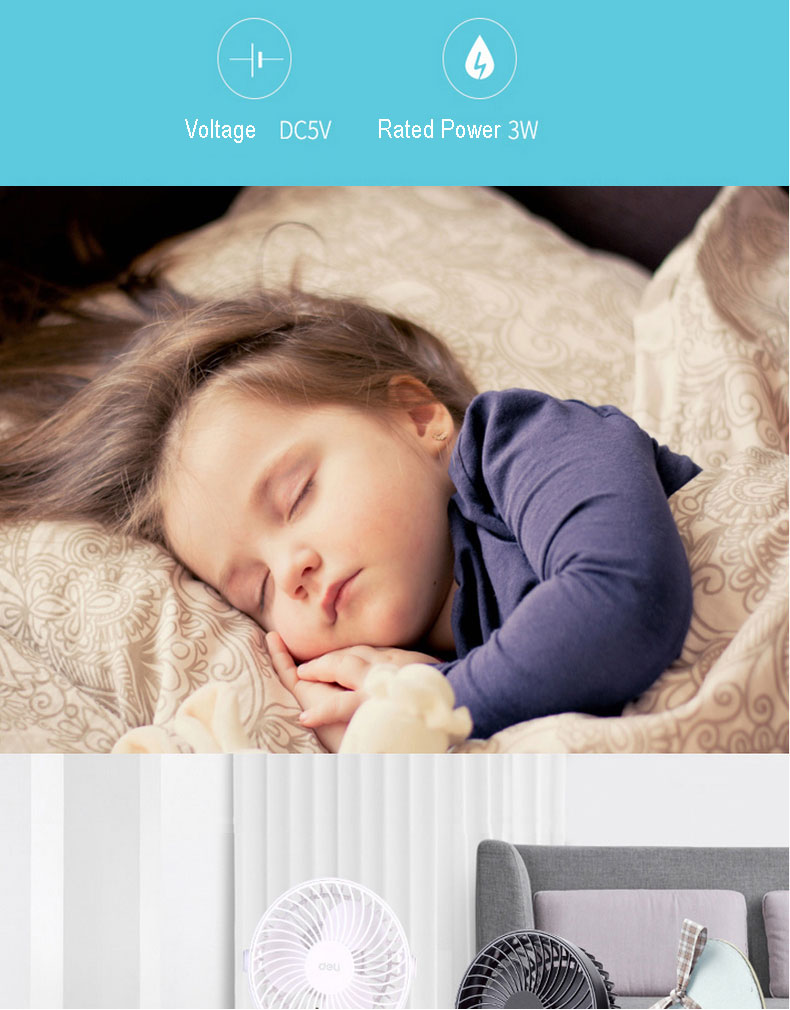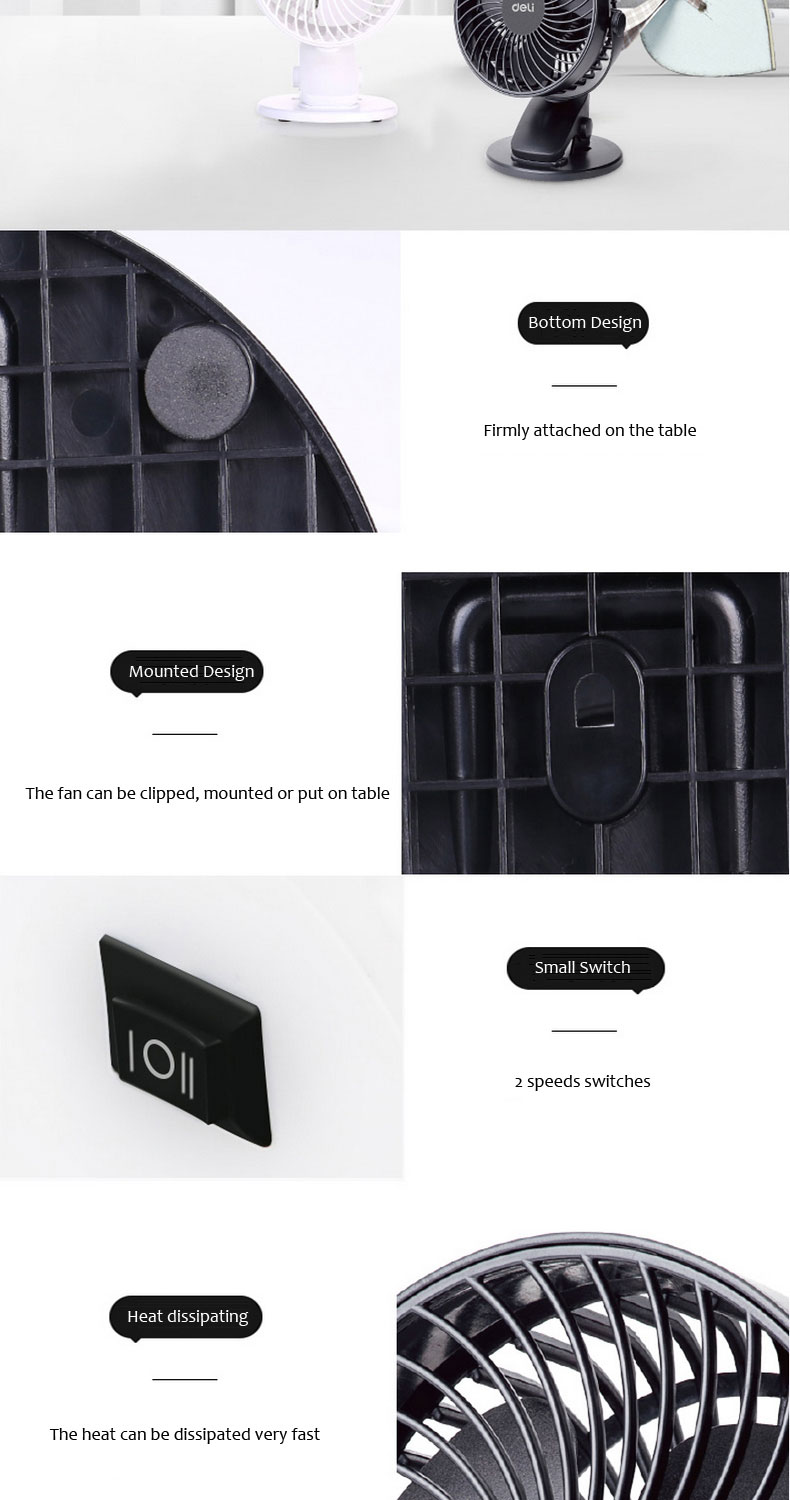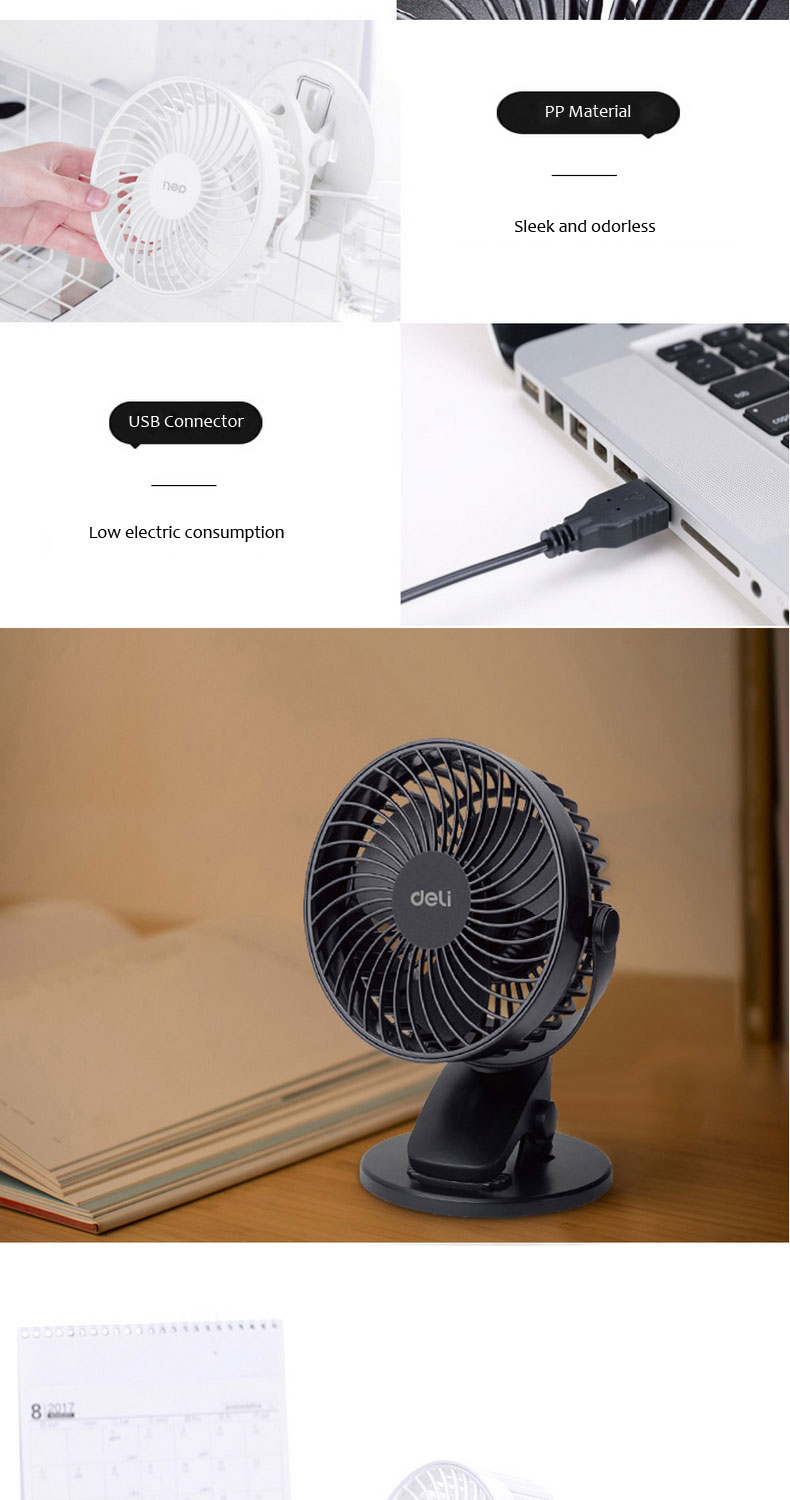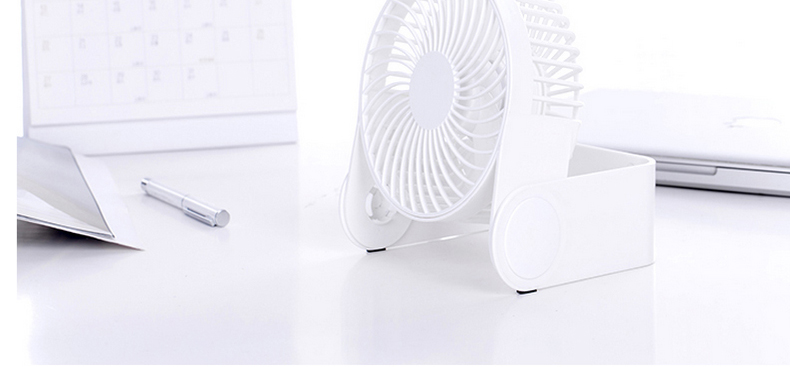 This very petite fan measuring only 5 inches has been engineered to provide the best of exceptionally gentle, yet astonishingly valuable breeze no matter where you put it. The best way to describe the sounds emanating from it is to tell you that it is, in fact, whisper quiet. Science is always helping us to better our world, and in this case this 5 inch small and portable fan is this quiet due to its permanently lubricated motor, that is a testament to engineering quality.
In addition it is made of exceedingly durable as well as impact resistant plastic. This construction means that should it be knocked off of your shelf or desk, at most the fan cover may come off. This is easily clicked back onto it without any trouble at all!
When you receive this amazing little personal fan, it will require a very slight assembly. Fear not, because assembly actually requires no tools to put together. You'll have it done in a matter of seconds and get to feel that satisfying breeze right away!
Many people are absolutely astonished that this fan can actually have a 2-speed setting. Once more we can thank modern engineering for this essential sensation.
This personal fan is invaluable if you work in a cubicle for instance. It is quiet enough to allow you to concentrate on your work, nor will it bother your fellow cubicle workers nearby either. The fact that you can vertically tilt the fan to direct the air where you desire it, means that it will not blow papers off your desk, yet can keep you cool, and calm without having to work at a paper chase. A great small fan for your desk.