When you plan of having a nice and beautiful home, its very necessary to have the things organized and well placed. Just having the interior designed beautifully doesn't ensure the beauty and aesthetics of the home. Keeping the things in the right place is absolutely necessary to have a complete good looking interiors.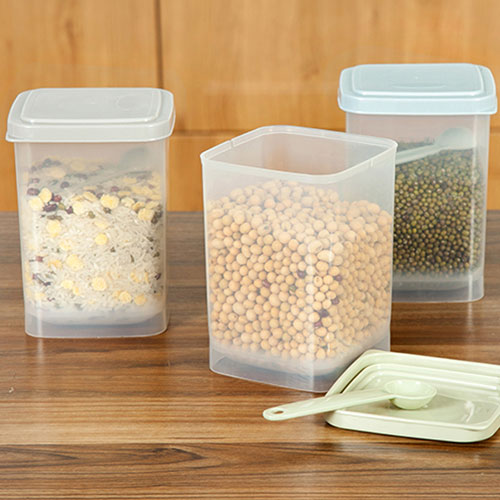 A good storage medium for organizing your things is a plastic storage box. Plastic storage boxes are made up of plastics and are light in weight and are easy to used and come in various colors and shapes and sizes. There are many things that you need to think of when you are considering plastic storage boxes.
Ask yourself what you'll be storing in these plastic storage boxes?
It is very important for you to list down the things that you are planning to store in these boxes. Is it food item that you'll be storing, is it just old books, is it jewelry? or some old shampoos that you are planning on using after some months or so? Or is it entirely new or weird thing that you plan on storing? All in all, as plastic boxes come in various shapes and transparency, you'd have to choose likewise whether to go for a totally decorative, colored plastic box or a simple square sturdy box.
Plain or Fancy Baby Doll Colored Box?
As discussed earlier, plastic boxes come in variety of colors. Which one are you planning to buy? You always have a choice of your color which suits your mood. If its the Christmas season you are doing the buying for, then probably you can choose the storage boxes with the colors likewise. If at all you decide to choose clear plastic storage boxes, then there is an advantage to it. By using these boxes for storage, it is easy for the second access. That is, it is easy for you to recognize as to what you've stored in which box. Thus it makes it easy for you to access the things in a speedy manner.
Are you storing flowers or Stones?
If at all you decide upon buying small mobile plastic storage boxes, make sure you are storing only the mobile and light stuff within it. If you burden it with heavy items, then there are chances that the box might get elastic and start loosing its shape after an elongated use. Thus always keep the size of the box in mind when putting things in box, or keep the size and weight of the items in mind before buying the plastic storage boxes for them. In either case you'll save yourself the trouble of finding a new place for your troubled items.
Do you have space for the Box itself?
Alas, you've bought the best of the plastic storage box, filled it with the stuff that you desired and now you are wondering where to keep the entire box? and you find that there is no such place where you can keep this box without destroying the beauty of the place to pieces. Thus always remember to have a glance around of your room and note down the space where you can accommodate your newly bought plastic boxes.
Need a Lid?
You just bought a shiny new box in which you are planning to store the hot cookies that comes out of hot oven and then send it along with your relatives. Then you suddenly wonder how to cover the box because there is no lid that has come along with the plastic box. Thus always remind yourself of buying a lid-full plastic container if at all you plan on storing something in it that absolutely requires a lid, or probably you are using this box for a mobility purpose where things can topple and fall out of the box.
Always keep the above things in mind before you buy any plastic storage boxes. Happy shopping.