You may have browsed through cases of sunglasses in shops and looked at them as simple pieces that protect your eyes. However, you can now you develop a greater appreciation for such devices by educating yourself on how they work, as well as the features that make up the ideal sunglasses.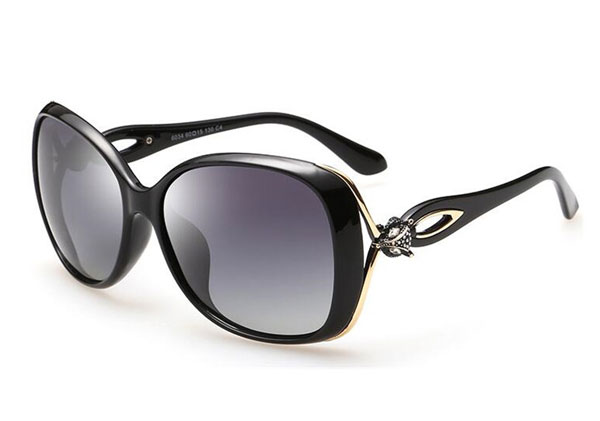 How Sunglasses Work
Sunglasses block the harmful UV rays from your eyes. These rays are too short to be seen by the human eye. There are three different types of UV rays. These include UVA, UVB, and UVC. The UVB type is the one that causes detrimental effects to the human eye. While these set of rays may not be visible by the human eye, they can still cause significant damage. If you're exposed to UVB rays for extended periods of time, you run the risk of developing several conditions, especially if your eyes aren't protected. Such conditions include photokeratitis, cataracts, pterygium  or eye growths, and pinguecula or eye degeneration.
The tints in the lenses of your sunglasses block UVB rays from your eyes. During the manufacturing process, certain colors are incorporated into the sunglasses that serve to block UVB rays from entering. Colors such as amber and brown are very effective in blocking out UV rays. Besides these colors, any sunglasses with light-blocking tints has the capability of protecting your eyes. The glass used in the construction of sunglasses are colored or polycarbonates. Sometimes manufacturers may use a tint solution on polycarbonate lenses if they were not initially colored. In some cases, there are sunglasses that come with an extra UV coating.
Choosing the Ideal Sunglasses
Having been educated about how sunglasses work, it's now time to choose the ideal sunglasses. Pricing does not determine the effectiveness of a sunglasses. Cheap sunglasses may be just as effective as expensive ones in protecting your eyes from UV rays. There are certain criteria you must consider when purchasing a sunglasses. Select one that blocks at least 70 percent of the light. If you see a sunglasses with a label indicating UV-400, this means that you'll be provided with adequate protection from the sun. For extra protection, opt for wrap-around shades. These sunglasses protect you from all angles.
Choosing the ideal sunglasses comes down to one single factor. What is the purpose for which you are seeking them? Whether you'll be using them as casual wear, sportswear, or workwear, it is important that you educate yourself on the features of a sunglasses before making your final purchase.
Lens Material
Of the many lens materials that are available, CR-39, polycarbonate and glass offer the best optical quality. CR-39 is a plastic polymer that meets optical quality standards. Polycarbonate is a lightweight, sturdy, synthetic plastic which has great impact resistance. Compared to the CR-39 and polycarbonate lenses, glass lenses are much heavier and provide a higher degree of scratch resistance.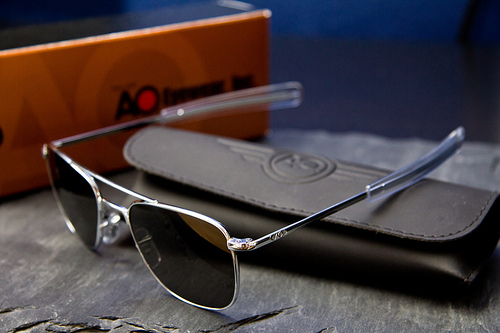 Lens Quality
Polycarbonate and glass lenses do not have distortions. The color in each lens is evenly distributed. To determine if you have selected a quality pair of sunglasses, test it against a tiled floor. While you are holding the sunglasses with one hand, cover one of your eyes with the other hand. Make sure that you're holding the sunglasses a short distance away from your face. Slowly make left to right and up and down movements with the sunglasses. While doing so, the lines should appear straight. If they take another form or appearance, this means that the lenses are not of optical quality.
Lens Darkness
The darkness of the lens is based on the purpose for which the sunglasses will be used. If you're looking for a sportswear sunglasses, make sure to select a tint that blocks out as much as 97 percent of the light. If you're looking for a sunglasses for driving or going to the beach, select a tint that blocks out between 70 to 90 percent of the light. If you're looking to make a big fashion statement, opt for sunglasses with tints that block less than 60 percent of the light.
Special Coatings or Features
Sunglasses come with waterproof, mirror, anti-reflective, and scratch resistant coatings. These features enhance the sunglasses functionality. However, be prepared to pay a little more for such quality.
Frame and Lens Designs
Wrap around frames and larger lenses offer greater protection than normal frames. While wrap around frames and larger lenses protect your eyes from ambient light, direct light and glare from varying angles, normal frames do not offer such protection.
Frame Materials
Designer sunglasses are made of durable materials such as high-strength, lightweight composite, or metal frames, while inexpensive sunglasses are made of simple plastic or wire frames.
Provided by Select Specs
Related post:
Top 5 Men's T-Shirt Brands