With Mothers day being celebrated once a year, there is enough time to plan for it properly to ensure that you give your mom the best gift.
Customized
Though the malls are filled with gift shops that sell unique and beautiful pieces that make great gifts, the best gift is one that is customized. Customized gifts are those that were made with the recipient in mind and usually represent something they love, or mark a special memory. Handmade gifts are the most basic forms of customized gifts. These can be made for almost anyone, but mothers will always appreciate such a gift from the daughter or son. The mother may have received many other expensive gifts but if you ask about a gift she ever received, she will always go back to one that the kid made for her. This is to say that these are highly appreciated and never forgotten.
You may be thinking that you are too old to start making gifts for your mom! However, remember that it is the appreciation you get after gifting that makes the process worthwhile. Besides cards, you can get many other gifts for your mom that will not portray you as the kid you are afraid of being associated with!
Appreciation
As kids grow, mothers reduce the expectation of personalized gifts. Therefore, the fact that you are older and your mom isn't expecting a personalized gift from you, makes the whole gifting process meaningful. Giving someone a personalized gift is advisable because, besides saving you a few coins, the recipient feels more appreciated because you took the time to do the gift for them.
There are several options for mother's day that you can go with. These range from the simple personalized gift baskets to much more complex items like a weaved mat that may take weeks to put together. The gift baskets can contain a number of their best items, either beauty products, fruits or vegetables. The idea behind personalization is solely based on the fact that you get an item you know the recipient will love.
Ideas
A gift that has been pleasing mothers over the years and one that remains a sensation among many is a family photograph. Get your mother a recent photo of her grandchildren and you will see the smile that takes over her face! Gifting is that easy! Photographs will always be a source of joy for any mother. They usually give the mothers a sense of achievement as they go through the past years.
Though the photos are enough without a frame, you can go a step further by choosing a nicely done frame. These are not hard to make and come out well from a variety of materials. You can browse online for a variety of framing ideas and end up with a really unique piece. Put a little imagination into it and try to personalize the frame with a motif that will fit your mom's lifestyle or decor.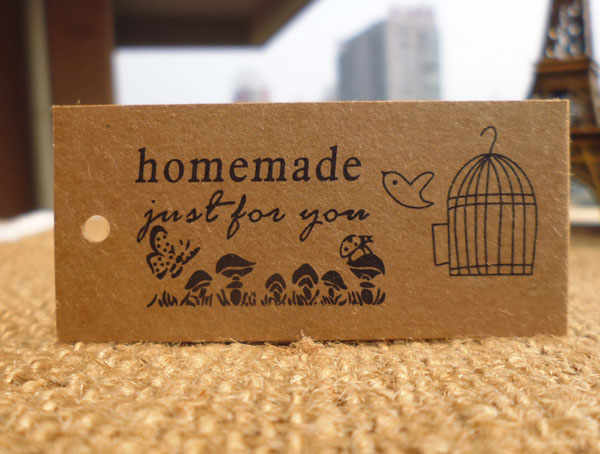 A homemade card is another great option. To make it more appealing, you can add a photo to the card. Another possibility of revamping the card is adding a personalized voice message. Usually, the more personalized a gift is, the more the appreciation from the recipient!
Cachette is an online store that sells things of simple beauty that have an everyday use in the home, from home ware, stationery, to bathroom utensils, to fine gourmet food, kids' toys and handmade gifts. Nothing on their site is produced on an industrial scale and they will only import from outside Europe for the uniqueness and quality of the product, never for cheap prices.
Related post:
Picking A Gift For Mother's Day For My Mother-In-Law