With the tie a traditional, and in many places of work compulsory, part of formal dress code pretty much every male has worn one at some point. So many designs, materials and colours are available now and you can of course wear it in a number of ways too so what does your tie represent from within your personality and character?
Colours
Although there is no real functionality to a tie it has survived centuries to still form a part of today's attire in a lot of different places and at so many occasions. It is quite possible that the person in question has not made a particularly concerted effort to think 'now what does this tie colour let people know about me?' but if you believe what the experts say then on some level there could well be an indicator of their persona given off from what you see in this small piece of clothing.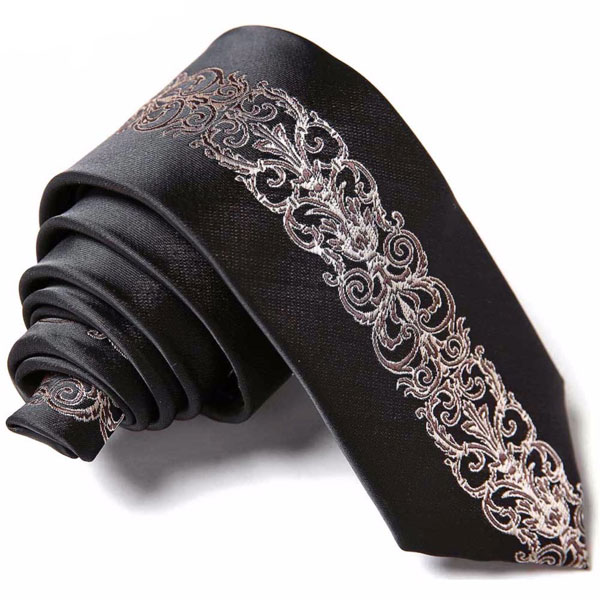 As will not come as a surprise given its other connotations red denotes the message of a headstrong person with relentless determination, while a darker shade is very similar but with a slightly more considered approach added in. Yellow is again similar to red but with more aggression, whereas a light blue signifies a belief in their goal but that they want you to join them in achieving it. A darker blue gives off a need for structure and order but also reliability.
Straight-laced
A very middle-of-the-road tie in length and width indicates a mature attitude and approach to business. The vibe that is exuded is very much one of responsibility.
Wide
A tie worn with a large width is one that shows a real confidence and self-belief, perhaps slightly too much in some cases in terms of self-worth although this is down to interpretation. When the rules of the uniform stifle expression this kind of tie can help that person to display their confidence despite the stylistic shackles in place.
Thin
A long and narrow choice of tie tends to be down to fashion and something of a throwback one at that. There are certain musical bands with an alternative or indie sound who favour this look and it has also been one that has become adaptable outside of suits and formal uniforms.
Jokes, phrases or characters
Clothing with a joke or a quote emblazoned on it has been very prevalent in the last couple of years and if you can fit one on a tie you can be sure it will be a small insight into that person. The older ties with the likes of Homer Simpson on the front have long been popular too in an attempt to detract seriousness.
Tom Williamson is a fashion student, writing on behalf of Robeplan Fitted Furniture Ltd