If you're like most people, gift-giving occasions can leave you in a quandary. Our hectic schedules are filled with family, work, and home obligations, and we're constantly on the go. If we're not heading off to work or taking the kids to soccer practice, we're making a last-minute stop at the grocery store to pick something up for dinner or trying to make sure homework gets done and the kids are fed, bathed, and in bed on time. Special occasions and giving gifts often fall to the bottom of our "to do" lists, and we're suddenly faced with a birthday, anniversary, Valentine's Day, Father's Day, or another special day completely unprepared. We end up buying a last-minute gift and often feel more than a bit guilty at our lack of planning.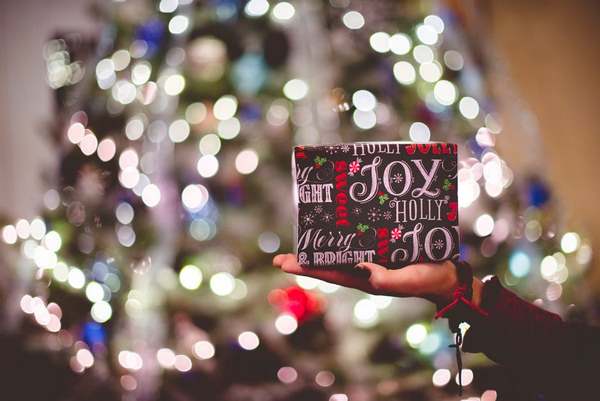 The good news is that, when it comes to giving gifts, there are simple strategies that we can use to stay ahead of the curve. Here are five tips to start getting organized.
1. Make a List.
Start by making a list of all of the gift giving occasions coming up in the next twelve months. Include birthdays, anniversaries, holidays, Mother's Day, and so forth. For each, write down the names of the people for whom you need to buy gifts. Next, sort the list into each month of the year. When you're finished, you'll have a master list of occasions and names for each month.
2. Start Making Notes.
Think about each person on your list, and jot down their hobbies, their passions, and their preferences. For example, perhaps your nephew loves video games. Make sure you know what kind of gaming system he has, and what video games are on his wish list. Maybe your daughter and son-in-law were recently married and are setting up household. Jot down items that were on their registry but that they didn't receive as wedding gifts. It could be that your husband loves watches, or likes nothing better than running down to the auto parts store to pick up car accessories. Eventually, you'll have a list of gift ideas for each person on your list, and will be more attuned to potential gifts in the course of conversations with them.
3. Shop Regularly.
Now that you have your list of recipients and gift ideas, it's easy to set aside an hour or two at the beginning of each month to do your shopping. If it's the beginning of February, for example, sit down on the first of February and do all of your gift shopping for March. The best sources are online stores that offer thousands of products – everything from electronics and computers to giftware and jewelry – at wholesale or near-wholesale prices. That way, you can buy all of your gifts from one online store and they will be shipped to your home.
4. Buy a Few Extras.
You never know when you'll need a last-minute hostess gift or a toy or game for a child's birthday party. When you sit down to shop each month, buy one extra gift so you'll have a ready supply and won't be caught empty-handed.
5. Set Up a Wrapping Station.
Keep all of your gift wrap, ribbon, and gift cards in a handy location. That way, when your shipment arrives, you can do all of your wrapping and have your gifts ready to go when the occasion arrives.
Related post: