Umbrellas, from the Latin word umbra meaning "to shade or shadow", used to be the ultimate blending of class and function. Everyone had an umbrella (or parasol) whether it was to shade the lady gentry from the harsh sun in order to maintain their alabaster skin, or to keep the dry or use as a prop when you are "singing in the rain". In the past, everyone used their umbrellas and every house had an umbrella stand.
Sadly, today in the world of cell phones, designer handbags and Starbuck's, who has room to hold an umbrella? You might be saying "Exactly, there is NO WAY my Chanel is getting wet from drippy umbrellas!". Well I am here to say that umbrellas make the ultimate accessory and I will show you why.
Beautiful Umbrellas
I have never received so much attention from complete strangers then when I walk my dogs or when I have my umbrella. It is true! Umbrellas are a thing of beauty if you can see past its function for one minute. You are not stuck with that ugly old beat up black umbrella that folds down so it fits in your purse. No! You have a choice and that choice should be one of beauty and function. Please understand that many umbrellas that are designed for looks are best used as shade umbrellas and not rain umbrellas. They tend to not be made from as water resistant a material.
My umbrella is gorgeous from head to hook. It is very large and made from a sky blue satin with large tropical flower prints in pink, blues and greens. It has an almost Asian/Hawaiian feel to it. It could even be considered one of those golf umbrellas and it protects me from the sun when I am out walking or spending a lot of time outside on hot summer days. This umbrella has a gorgeous golden blond wood handle that blends with the over all design perfectly. I know it sounds crazy, but umbrellas can be beautiful. I get compliments all the time and lets face it girls, the only reason we accessorize is to get noticed!
I have seen everything from leopard print umbrellas to metallic silver umbrellas. The design choice is endless. My only thing is if you are looking for a shade umbrella make sure you get one with a curved wooden handle. These are the most comfortable umbrellas and they look the best.
The Beach Umbrella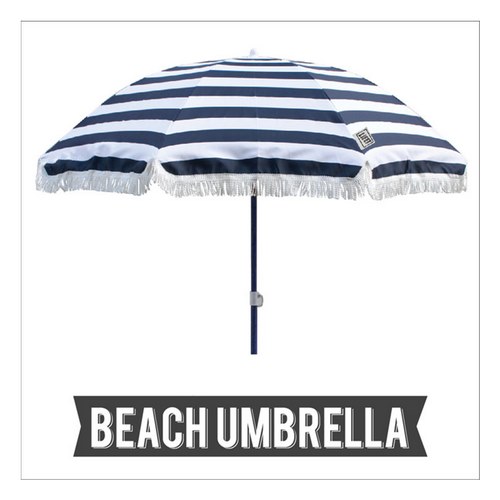 So the beach is probably where you see umbrellas most these days. The beach umbrella is the most important beach accessory next to the sun screen. Having a beach umbrella allows you to enjoy the day for longer because the sun is not beating down directly on you making you miserable. Don't forget to make a statement with your beach umbrella! Make bold choices and make sure that the umbrella is suitable large to cover a large area for laying out in.
The Patio Umbrella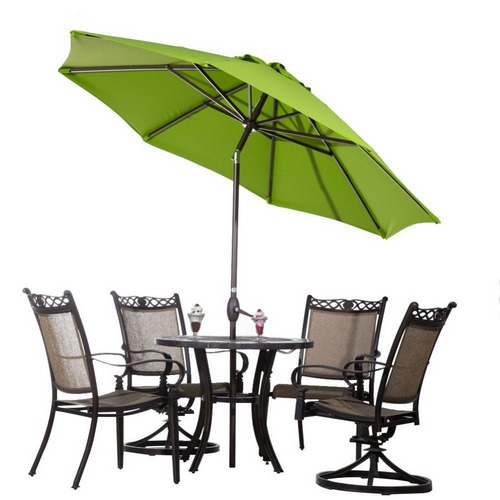 While too unwieldy to carry around, the patio umbrella is a necessity and can be considered an accessory. This umbrella is the ultimate in the outdoor umbrella and makes your outdoor furniture look all the better! Don't skimp on this umbrella even if you cannot carry it. Better get yourself an umbrella stand for this one.
The Rain Umbrella
Here is where people tend to think that there is no fun in a rain umbrella but I am here to tell you that is NOT true. Rain umbrellas come in many of the design choices as sun shade umbrellas, but they are just made from a more water resistant material in order to keep you dry. I say ditch the newspaper, how dry does that really keep you? Invest in an umbrella that will keep you dry for a very long time.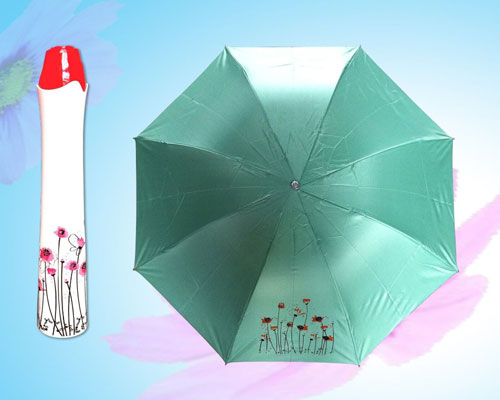 I understand that this will require you to put down either the cell phone or the coffee, but it is worth it to keep that newly coiffed do looking together and chic. And you do not have to worry about your Chanel getting wet, many umbrellas today come with their own waterproof carrying case to avoid just this problem. They will probably even be able to fit inside your over-sized Gucci bag because most of them now fold down into very portable sizes.
I have shown you how umbrellas are the ultimate in class and function so you should go and get one today, heck get one to match every outfit. Get yourself a Burberry one and know you are cool! Besides, having an umbrella stand is just too cool and a conversation piece to boot. Come on, haven't you always wanted an umbrella stand? I know I have!
Umbrellas and Self Defense
Here is one more use you may not have realized that your umbrella has. This video is totally awesome…nobody will mess with you anymore!