Do you have a small breast or an unappealing breast shape and desire to have a little more luscious cleavage? A padded bra is the answer to fulfill your desire of giving your breasts a bigger size or to change their shape. It not only gives a fuller look and a better shape to your breast but also makes you feel more fashionable and confident.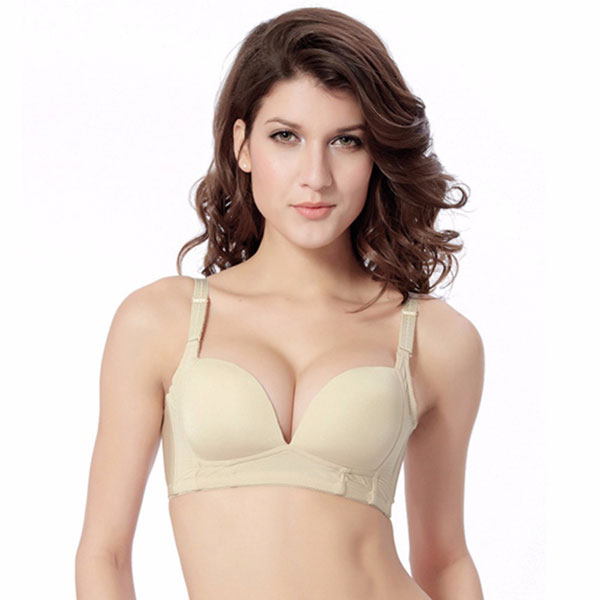 Styles of Padded Bras and their Benefits
Today, designers and manufacturers worldwide have added to the value of a padded bra by offering different styles to fit your needs. Some of these styles are listed below.
Push Up: This bra is the most popular padded bra as it emphasizes the cleavage and lifts the breast through their extra padding and unique design. The padding comes in different forms such as foam, silicone inserts or water sacks. The goal is to give a fuller and more natural look to breasts of all sizes.
Lightly Padded: Also called demi padded bra has a light padding generally of soft foam for those who want a bigger but not awkwardly shaped breast.
Heavily Padded: This bra enhances the volume of your breasts drastically due to a thick and soft pad of foam or silicone inserted in it.
Demi Cup: A demi cup padded bra with its cups upon the nipples covers only half of the breasts. This bra makes your cleavage visible and is suitable to be worn with dresses that have plunging necklines. It provides maximum exposure to the breasts, yet it is supportive.
Underwired: An underwired padded bra maintains the shape of the bra and also provides strong support to the breasts. According to some women, underwired padded bra not only makes their breast look fuller but also lifts them.
Convertible/Strapless: This padded bra comes without straps or with adjustable detachable straps. Typically used with clothes like as halter tops and backless dresses that reveal shoulders and back.
Seamless: Seamless padded bras are lightly padded and are made without a seam for making them appear invisible when worn under a body hugging outfit.
Padded bras are also available in various colors and materials like net, cotton, lace, hosiery etc. From the wide range of styles, colors and materials go and pick up the one best suited for your outfit as well as the occasion!
Sarah Bridgets is an avid blogger interested in so many topics like travel, leisure, fashion and of padded bras.
Related post:
Top Tips To Help You Buy Lingerie For Your Partner