Collectable silver from Ireland was originally made from 1700 to 1785 when rich Protestant land owners needed silver vessels to impress their guests when entertaining. The reason this silver is so collectible is because not as much was made as was English Silver.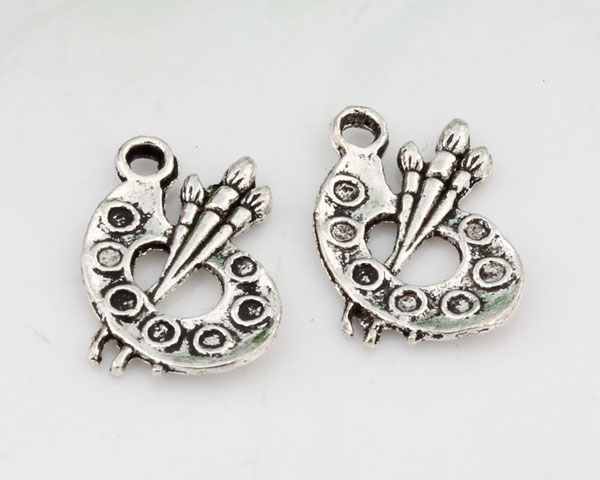 What is Irish Silver and Types
Irish silver composition is relatively the same as English silver. While English silver was ornate, early Irish silver is known for its plainness. Later on in the century the silver became much more decorated. Irish silver objects include tea and coffee pots, trays, silverware, sugar dishes, creamers, soup tureens, plates, and bowls. One of the most unique pieces of Irish silver is the potato or dish ring placed under a hot dish to keep it from burning the table much like a pot holder or trivet. Several different artisans were proficient at making Irish silver. John Smith made flatware and West & Son made Victorian tea services. Other artisans include John Hamilton, David King, Robert Calderwood and Joseph Walker. One of the most popular makers was Thomas Bolton who took into consideration the fashion of the time and reflected it in his pieces.
What to Look For
Early pieces had very little ornamentation and were, and probably still are, functional. The surface of the piece is usually smooth with no carving except a family crest and coat of arms. Styles from the late period are the exact opposite. The Irish enjoyed the elaborately decorated Rococo period and embraced it in their silver. Items had raised patterns called repousse in landscapes or milkmaids milking the cows. Irish humour was reflected with a family drinking tea on one side of the piece and laying over the table drunk with pints in their hands on the other. A good indication of Irish silver is handles shaped like the national symbol of the country, the harp.
A good piece of Irish silver has a deep gray colour and is not super shiny. Shiny patches are usually areas where the piece has been repaired or the family crest might have been removed. Pits and dents can reduce the value of a piece. If looking at a set, make sure all the pieces are present and in good condition.  Weldons of Dublin, Ireland are the leading experts on Irish silver.
Hallmarks, or stamped images, were embossed into the bottom of most pieces staring in the early 1600s. These hallmarks give an idea as to the date and where the piece was made. The Harp Crowned is a hallmark of a harp with a crown on top. Pieces made in the 1700s have engraved tops. The Hibernia is oval-shaped with a person sitting on a rock and usually appears on pieces made in the 1730s up. The Sovereign's Head mark was used late 1700s and early 1800s and looks like a profile of the king. This hallmark ceased to be used after 1890. Other hallmarks to indicate date and maker are also found on Irish silver.
How to Preserve Irish Silver
Irish silver is never shiny or bright and efforts to make it so may damage the piece. Regular washing with mild soap and water and drying with a soft cotton cloth will keep it from tarnishing. Soft gloves used to polish silver are a proper way to maintain Irish silver. Just buff with the gloves or a special silver cloth to keep pieces clean. Never use abrasive cleaner, furniture polish or wax. With proper care antique Irish silver will last a lifetime.
Related post: