Ancient Chopsticks – How It All Began
Ancient chopsticks are cropping up in archeological digs all around the world. It's now known that these items first came to light over 5000 years ago when men used to cook their food over small self made fires, long before the invention of modern day electric and gas. Back then men used to use sticks from trees to retrieve the food left cooking over fires – then as time progressed and man became a little more knowledgeable they started to chop food into small pieces and eat the pieces with sticks. These sticks are where ancient chopsticks first came from.
At the moment the oldest pair of ancient chopsticks to exist on earth are dated back to the Tang dynasty. This period of time was between the 7th and 10th century and it was documented by Liji in the book of rites that they were already being used.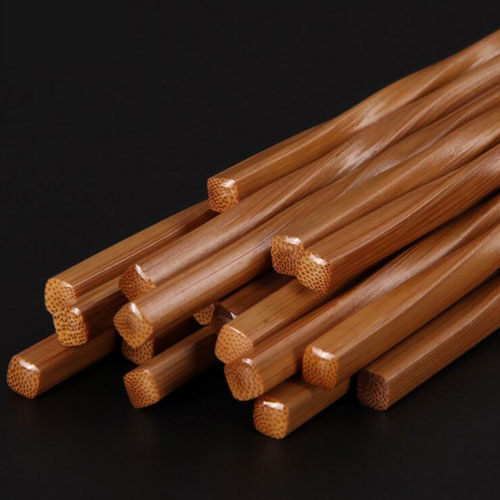 Experts believe that wooden and bamboo chopsticks are supposed to date over 1000 years earlier than the 5000 year mark, but that is yet to change. Before there were lots of types of chopsticks available to choose from. Silver, bronze and gold ones being the most popular among the aristocrats of society- rich men used to believe that because of their wealth they were at an increased risk of someone wanting to kill them via poison, so they chose to use silver chopsticks as they believed that the silver would change color to black if poison was inside their dish.
Later on as time progressed ancient chopsticks became almost a mandatory item to have in East Asian countries , as Confucius preached that men that were 'men' should stay away from the slaughterhouse and the kitchen, and not use knives whilst eating food. His preaching's led to chopstick frenzy around the globe, and they became more, and more popular. In Shanghai there is a museum solely dedicated to this product, and they showcase the oldest pair of ancient chopsticks in the world.
The Birth And Death Of A Set Of Chopsticks A True Story
In ancient lore the story is told, there was a boy who was chosen among to be a maker of chopsticks and so he was apprenticed to the great and wise old man who had crafted and carved chopsticks. The boy watched in awe as the old man first carefully chose the wood for making the item. No ordinary piece of pine or aspen would do for this most honored set of chopsticks. For the old man was making the very special set for the new emperors use.
The old man searched everyday for just the right piece of wood to begin the honing and whittling of the chopsticks but could never find just what he wanted. The young boy followed him around offering up his finds but the master shook his head.
One day the boy stumbled upon a couple of pieces of metal, bright and shiny as the sun above and took them back to his master. At first the old man laid the pieces aside with a shake of his head but as days turned into weeks the old man still had not chosen his wood for the emperors chopsticks. Of course they had to be made for in time for the military gathering of esteemed leaders only a few days away. A present to be accepted publicly. At last the master took up the metal pieces and shaped them, turning them into shiny one. Then he carved little dragons on them with detailed accuracy.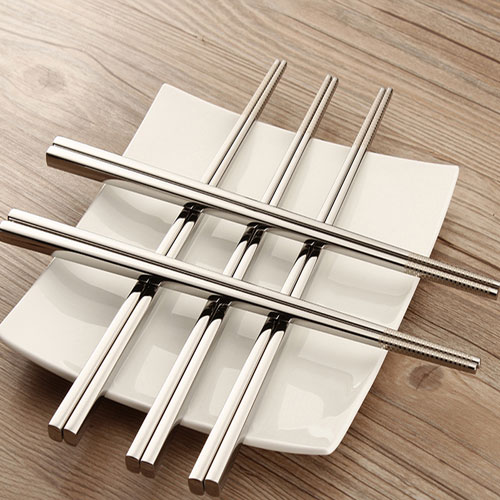 When the time came the master presented them to the emperor. At first the emperor was unwilling to even try them but when he picked them up they molded into his hand with such perfection he gladly gave the master and his apprentice a position in his court. The emperor was buried along with his well loved chopsticks many years later.
Chopsticks: The Best Utensils?
A lot of debate has been put into the question are chopsticks the best utensils? To start with there are 3 ways of eating that are used around the world. Eating with ones hands, cutlery, and chopstick eating. There has been a lot of controversy put into which method of eating is the most hygienic. The western knife, fork and spoon are long thought to be the best way to eat ones food – helping the hands to stay clean, food to not come into contact with dirt, and helping one to avoid getting overly messy at the dinner table. But when they are no washed correctly the nooks and crannies in the cutlery is a perfect place for bacteria to breed.
Eating with your hands of course is a messy business- and can be unhygienic depending upon where your hands have been throughout the day, and whether or not you have cleaned your hands properly with appropriate cleansing soap.
Bring in method 3, chopsticks were believed to be the best utensils in terms of cleanliness and bacteria- until it was found that disposable one in fact come into contact with cockroaches and rats whilst being exported to their final destination! Not a great way to digest ones food.
However… If you use reusable chopsticks made out of plastic, metal or other material it's thought that they are the cleaner method of eating your food – and providing you know how to use the handy sticks, you can save your stomach from harmful germs and bacteria. When eating with chopsticks only the ends of the sticks come into contact with the food, and there are no nooks and crannies for waste to hide in-between – mold and bacteria can't thrive if they are washed correctly, and you are left with a clean option of helping to eat your food dish. So overall it's thought that chopstick- the best utensil, until some new weird and whacky way of eating is invented!
Chopstick Etiquette Universal – No Matter Where You Reside!
With all the different cultures and customs in East Asia, one thing that remains the same is chopstick etiquette universal. It doesn't matter where you live, what you are eating – or who you are eating it with, but one thing that you should abide by are the basic rules in chopstick eating. Below I've composed a short guide to chopstick etiquette universal. …
To start with if you are considering to eat with chopsticks at the dinner table, make sure that you know how to eat with them, before you embarrass yourself. Learning whilst eating out simply won't work.
Secondly make sure that you put a napkin on your knee, to avoid dirtying your clothes if any food falls out of the chopsticks.
Don't under whatever circumstance place your chopsticks into your food in an upright manner – in some east Asian countries this is frowned upon and is also a symbol of death, or sacrifice.
Steer clear from banging your chopsticks on the table, although it may seem like common sense, for some food lovers waiting for their favorite food dish to arrive leads them to playfully tap the bowls on the table. This actually is a move that used to be fronted by beggars – and shouldn't be embarked on.
Also make sure that you don't lift up your bowl to your mouth whilst eating with chopsticks, unless you are eating out in a traditional Korean restaurant and the dish allows you to do so!
In fact as you can see chopstick etiquette universal is so complex you can easily get confused, perhaps the best thing would be to eat with your chopsticks and then wait for everyone to complete the meal, only then place your chopsticks back into their case to avoid any behavioral misinterpretations , good luck.
Related post:
Learn The Types of Cutlery Sets That Impress Your Guests