If you wish to use a speaker to connect with an electronic device it comes along with the use of a wire connection. Nowadays, connections can be achieved through bluetooth device and a bluetooth speaker. Recently, bluetooth became popular and there are so many devices that are enabled by this connection.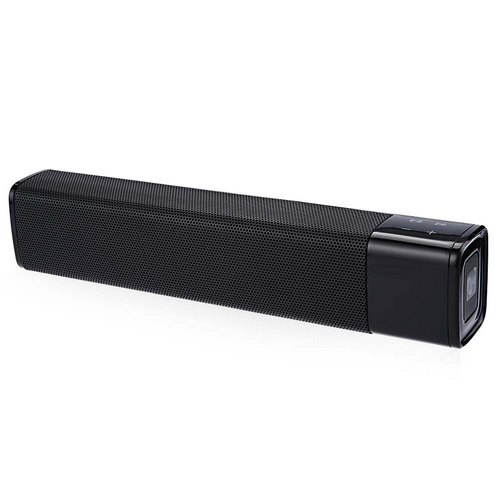 Bluetooth is known to be a short-range wireless device that allows variety of electronic gadgets to connect with each other for communication purposes. The devices which make use of Bluetooth connections are mobile phones, mp3 players, speakers, and computers. This connection device actually gets rid of wire connections that can be very messy especially when you have a lot of it attached in your devices. A Bluetooth GPS receiver is widely used nowadays as well. This is a device that is made of a built in GPS antenna that can receive signals from GPS satellite. You can make use of this to connect with your PDA especially if you are hitting the road.
Wide Range and Accessibility of Bluetooth Speaker
A bluetooth speaker range around 30 feet and a newer version can even reach until 100 feet. There are a lot of advantages of using a Bluetooth device in your gadgets. Like for example if you have a laptop and your mouse is run by Bluetooth it is already unnecessary to use a wire connection. If you want to listen on good music, Bluetooth speakers are now widely available. You can also listen to music by using a Bluetooth wireless speaker.
Now a day there are so many accidents in the road due to phone calls. Right now, you can spare your safety by using Bluetooth speaker phone in answering calls. Once your car has a Bluetooth car speaker, you can always connect your mobile without wires. If you cannot help but answer your very important call, you can always drive and answer them at the same time with the help of this Bluetooth device.
Popular Choices
Most manufacturers are able to create electronics with Bluetooth device features. This becomes a standard to their products. There are various companies that produce Bluetooth speakers like Motorola MOTOROKR EQ5, LG stereo speakers, Sony Ericsson Bluetooth speaker, Altec and Jabra. If you visit nearby electronic stores or even the internet you will find many more brands that launch Bluetooth speakers.
There is a large increase in demands for Bluetooth speakers because of its convenience and style. Every now and then manufacturers get to launch a Bluetooth speaker with unique features and designs. One of the most popular that is out in the market right now is the Sony Ericsson mb100 Bluetooth speaker. This 100mm sphere is one of Sony Ericsson's finest. It can connect wirelessly from your mobile with the use of A2DP Bluetooth stereo audio profile which will give you the freedom to enjoy your favorite music saved at your phone through a speaker with no wires needed.
Right Pick
In order to find the right Bluetooth speaker that can satisfy you it is only right to pull out some effort and do some research. With the internet making our lives easier it will not take much of your time to find top of the line speakers, Bluetooth GPS, and gadgets. Once you were decided what type of speaker you are in search of then it is easy to find products and compare prices. The internet is the best place to decide and purchase a device you want just be ware of fraud sites that can mislead you. If you are careful and patient enough you will surely find a Bluetooth speaker in the internet that have superb features in a reasonable price.