Different Types of Cutlery Sets
The usage of cutlery has increased many fold because they make our work easier no matter whether we cook or have our food. Modern cutlery items are readily available and long lasting. Over the years the use of cutlery has been redefined and you can find a variety of cutlery in the market.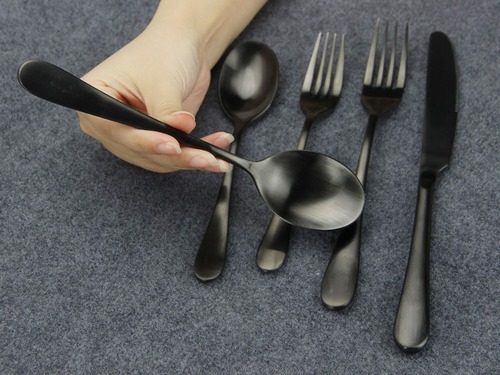 There are different types of cutlery which are made in silver, stainless steel, plastic, and some exclusively in glass. Cutlery utensils such as knives, forks, and spoons are essentially used as tableware but it's important to note that stainless steel is extensively used to create an impressive range of cutlery sets mainly due to its everyday usage and durability.
Depending on the usage kitchenware cutlery is found in different shapes and sizes as there are varieties of spoon and knives which are used for peeling and slicing of fruits and vegetables. Spoons are usually available as Tea Spoons, Table Spoons, Dessert Spoons, whereas forks & knives also come in variety of shapes and sizes for eating appropriate foods. Attractive Serving Spoons, Ladles and Dippers are widely used as perfect additions to tableware.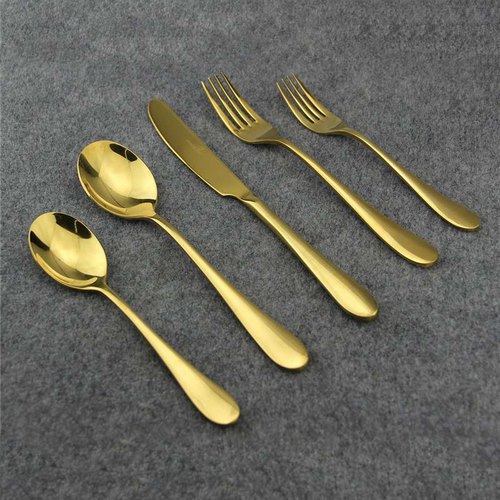 Tableware cutlery can come in many styles. Most notable are the Vintage Cutlery Sets, Japanese Cutlery Sets and Professional Restaurant Cutlery sets.
How to Impress Guests?
The dining room is the place to impress your guests to floor them. Lay out the perfect table for formal and informal occasions like a pro and your accomplishment is sure to be appreciated. Best of all you can do it in many different styles like Italian, French and Asian.
Set the table for sensuous Italian fare or for the French mood. Get on with some Asian festivity in your dining room. Display your beautiful crystal and crockery along with cutlery and flatware instead of keeping them put in cupboards.
Whether you are hosting an elegant dinner party or having traditional family lunch, all meals can be elevated to truly memorable events when served in a beautiful environment, complete with a stylish dining ware. After all your guests will love sitting around your dining table enjoying the ambience in style and comfort.
Enjoy serving great food on tastefully appointed dining set. Choosing the perfect wares – crockery, cutlery and flatware can be a very enjoyable task. This important job will enhance and reflect your love of the finer things of life. You do need to choose your setting carefully based on whether dinners going to be casual or formal.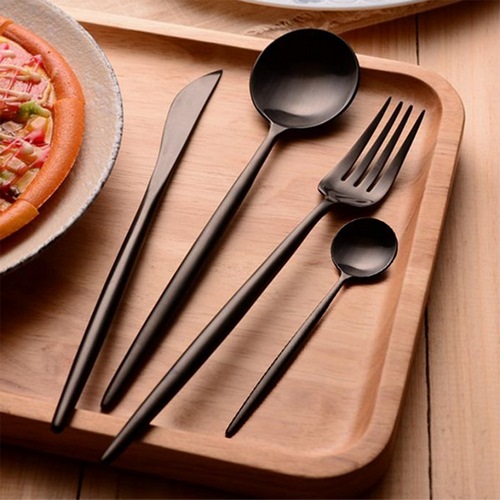 Remember dining sets need to be functional as well as attractive. When guest come sharing meals an attractive table is as important as the good food. Your table setting is the first thing that guests see and can actually influence their appetites.
Elegant dinnerware is the final touch to impress dinner guests. Go for the best to impress everyone. Not only will you be complimented on your effort but also on your dinnerware. Look up to find the best wares online and search through the large selection of cutlery, crockery and flatware.
What's the Best Cutlery?
With the variety of items to be found on the market with regard to cutlery products it may often be disconcerting to know what to buy. There are many standard kitchen cutlery sets, all of which are designed and manufactured with a lot of care.
For versatile cutlery you need to do a lot of research before investing in sets and accessories that are a great addition to your kitchen. The selection of kitchen cutlery involves a lot of browsing since the variety of choices can be mind boggling.
For instance the wood block used to store the knives may be great as knives do not get dull. The block with pre-cut slots fits each type of knife in the set, keeping countertops uncluttered and free of cuts and nicks. With the kind of options in flatware accessories you may need to go beyond mere sets.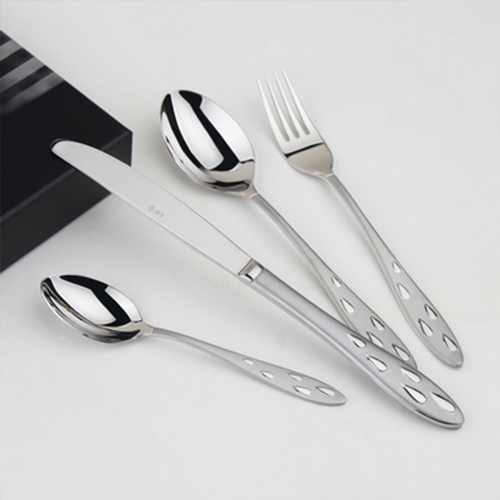 This makes it important to buy the best and so it becomes a serious decision to buy the best cutlery and flatware. Research suggests that many brands offer exceptionally high quality and are at the same time good value. Be they silverware, stainless steel, carbon or even plastic cutlery, choices depend on usage and occasion.
With different needs the best cutlery can complement each other nicely and offer interesting combinations. LamsonSharp items made in the US have been making cutlery for more than a hundred years. LamsonSharp knives represent the best in American made quality.
Thiers-Issard, maker of Sabatier French knives, is one of the oldest and best French knife-making companies and one of the few left in France today. Wüsthof-Trident knives are made in Solingen, Germany is the knife making center of Germany.
Solingen is decidedly among the great knife makers of Solingen while some might say the Japanese are the best knife makers in the world. The best cutlery set brands are available from Wusthof, Chicago cutlery, KitchenAid, Sabatier, Viking, Anolon, Cuisinart, Global, Furi, Henckels, Calphalon, and Messermeister to name just a few.
Looking for Discount Cutlery Sets
Cutlery sets are by no means an inexpensive item. However you could lookout for bargains and make the most of deals to purchase discount products. You could also check out the clearance cutlery that is periodically offered by manufacturers and you could save up to nearly half price on cutlery sets. Not only do malls and specialty stores offer discounts but you could find cutlery items for sale on the internet.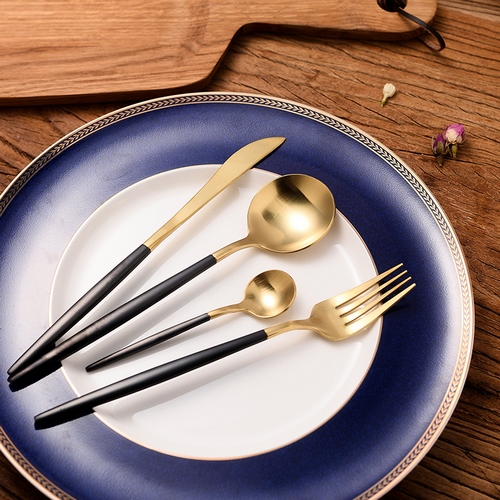 If you are looking for best prices on kitchen cutlery sets then you can find hundreds of products on sale on discount prices on exclusive offers that are regularly offered. Actually the prices of the sets vary, depending upon the sizes and kinds of knives that constitute the set. The price varies also with the different kinds of handles that are available, like wood, plastic, etc.
Companies may not always have the sets available, but may come out with good seasonal and discount sales on sets during the sale periods. Most knife sets are usually accompanied by a sharpening rod to sharpen your knives. A discount does not mean that you are getting inferior quality products. It simply means that the stock is being cleared. Most items are usually branded and of first rate quality. You should be on a look out to keep checking for wanted items and buy while the sales are on.