Thai culture is a wonderful and unique way of life, sometimes charming and strikingly beautiful, sometimes frustrating and incomprehensible for foreigners. Fortunately there is one part of Thailand and its people that we can all relate to: Flowers. As there are so many wonderful flowers native to Thailand it is not surprising that they form a huge part of their culture.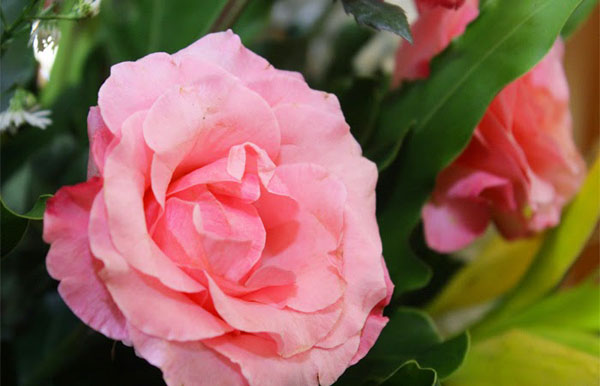 This love of flowers is evident before you even arrive in Thailand, as Thai Airways have chosen the orchid as their logo. The orchid is probably Thailand's most famous flower and the country has been credited with creating some of the most amazing hybrids and varieties of orchid.
The country also boasts some of the best flower shows in the world, from the Bangkok Flower Carnival to the Chiang Mai Flower Festival. As well as these internationally acclaimed shows, there are thousands of other smaller events all over Thailand where beautiful flower displays can be found.
Then there's the flower sellers. All over the country you can find flower vendors selling the world's finest flowers, from the little villages of the north to the jungles and beaches of the south and even the centre of Bangkok! This is necessary because the people themselves are obsessed with flowers. Being an essentially Buddhist nation, giving gifts is a very important part of their culture and this often involves flowers. In fact flowers in Thailand can be so loaded with symbolism that you can say pretty much anything by your choice of a gift of flowers. As a brief guide: colours are the most significant element of your choice. Stick with yellow – the colour of the royal family – and you can not go wrong! Apart from that the types of flowers themselves have more or less the same symbolism as they do in the West (red roses for romance, etc)
As mentioned above, Buddhism plays a large part in the culture of Thai people, and therefore Buddhist festivals and ceremonies are a frequent feature in daily life. Flowers are an essential ingredient in most of these festivals with famous celebrations such as Loy Khratong and Teacher's Day being celebrated with millions of flowers. And of course they also feature heavily in personal life events, such as weddings, funerals and birthdays.
Buddhism aside, Thais are naturally gentle and generous people and so flowers themselves are symbolic of the nature of Thai people. For this reason people love to grow their own flowers and you will often find exotic gardens all over the country, from people's windows in the city to enormous estates in the countryside.
Finally we should mention the national flower, the Ratchaprusek, or Golden Shower. This is a stunning bright yellow plant that blossoms on huge trees on roadsides all over the country. This flower is important for its yellow colour, representing the royal family and the unity of Thai people.
Flowers are a perfect way to express your self, the team at GoGo Florist can assist you in choosing the best flower arrangements for loved ones in Thailand. They have a great reputation and Bi-lingual staff who can help guide you.
Related post:
Fun Gift Ideas for Valentine's Day