Charm bracelets are popular amongst a wide range of people and are very much in style. Some people like the charm bracelets that have beads threaded onto them rather than the traditional type which has charms that dangle from the bracelet, but those traditional bracelets are much easier to personalise and make unique.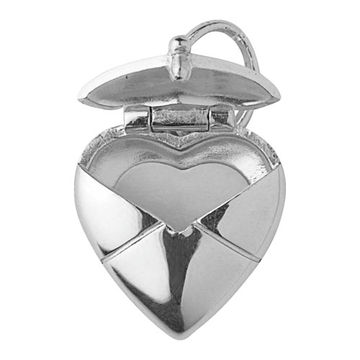 If you have a traditional link-style charm bracelet then you will have a huge range of charms to choose from that are available in most jewellery shops. Charms for bracelets of this kind give them an eclectic appearance and are endlessly interesting to look at. When you buy a charm it usually has some meaning for you (or, if you are buying the charm for a friend, it will mean something to them) and can be a nice talking point with your friends or relatives.
If you are choosing charms for your diamond bracelet, you can either select charms that appeal to you on a purely aesthetic basis or you can choose ones that hold some special significance for you. For example, you might choose one of the Eiffel Tower because that is where your husband proposed to you, or you might choose one of a cat to remind you of your first pet – or you could choose letters that are the initials of your nearest and dearest loved ones.
If you are choosing charms for bracelets that belong to friends, so are choosing them as gifts, try to choose charms that will mean something to your friends.  This will not only be nice for them to receive and wear as a reminder of something special but it will also show them that you care about them, have taken notice of their interests and know what they like.
If you have a friend who already owns a charm bracelet and you want to get them a charm but are not sure of what they might like, you could always choose a charm with their star sign etched onto it, or a simple good luck charm like a four-leaf clover. If you know that they like music, then opt for a treble clef charm; if they own a dog or cat then find a paw print charm. Think about what they like or what you know about them and find a charm that you can connect with that information for a really personalised gift they'll love.
Finally, for a really personal touch, choose a charm that can be engraved.  Jewellery shops will often offer an engraving service (even online) for those charms that have room on them and that are a suitable shape. You could ask for your friend's initials, or their children's names, or the date of their birthday or wedding day to be engraved, for example.
Choosing charms for bracelets can be a lot of fun and you will have plenty of designs to choose from. If you are buying the charms as gifts, add that personal touch by choosing ones that have some significance to the person to whom you are giving them.
This is a guest post by Claire Chat a new Londoner, travel passionate and animal lover. She blogs about Pets and Travelling in Europe. If you want Claire to write you specific content, you can find email her here or contact her on Twitter (Claire_Chat).