Choice is something that makes life great. Everyday we are faced with choices both big and small. One of the small choices that we make every morning is whether to where flip flops or shoes. While this may seems like a really insignificant choice, in many cases it can make or break your day. If you are trying to decide whether or not you should wear flip flops or shoes, here are a few of the pros and cons for each:
Flip Flops
If it is really hot outside then flip flops may be your best bet for staying cool. Seeing as how they are open-toed, you'll be able to keep your feet cool all day long as you walk around. Another great part about wearing flip flops is that they are super light-weight so wearing them throughout the day can help your feet feel less tired. The downside to flip flops is that they aren't wrapped around your feet which means they can come off really easy. If you aren't careful you run the risk of losing one of your flip flops.
Also, flip flops aren't very good for athletic activities so if you are planning on doing anything sporty then you are better off with shoes. Remember to bring sunscreen for your feet as well if you are going to be out in the sun during the day.
Shoes
Shoes may not provide to open relaxed feeling that flip flops do, but they do offer a lot of support. If your feet have special needs then shoes may be the best option to avoid further complications. Another benefit of shoes is that they provide more protection for your feet. If you are going to be hiking or doing something athletic then you absolutely must wear shoes. Without a good pair of shoes you run the risk of twisting an ankle or seriously hurting yourself in athletic activities.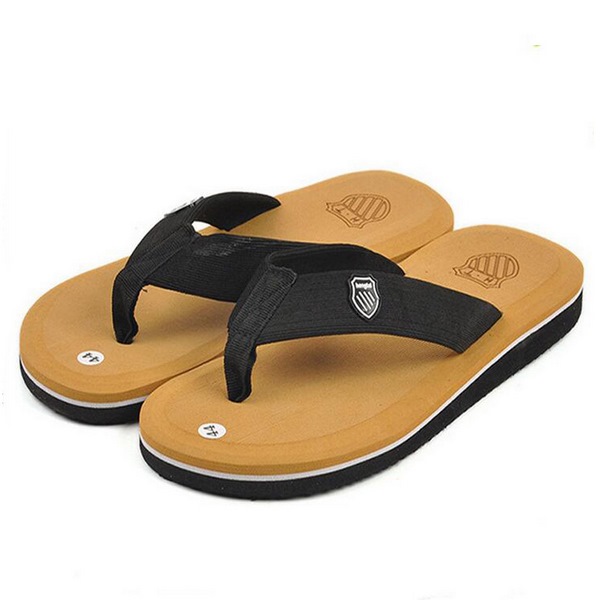 The downside with shoes is that they are heavier than flip flops and much warmer to wear. A long day wearing shoes can leave your feet feeling hot and exhausted. When all is said and done, but shoes and flip flops have their pros and cons. Before you decide which ones you are going to wear you need to fully consider all the options and see which one works best for you.
There is no reason why you can't wear both types of footwear, just on different days. The ideal solution would be to have a pair of shoes and flip flops and to switch between them depending on what your days demands of you. Now that you know a little more, it is time for you to grab your shoes and head out for some fun.
Related post:
Diamond Shoes, A Girl's Best Friend