British women are taking over, in the world of heel heights that is. It has been reported that women in the UK are now wearing heels averaging a mighty 8.4cm as opposed to France who were previously at the top spot but now only 6.1cm, in between we have Germany with 6.9cm and Spain with an impressive 7.6cm but these shoes aren't just for walking, these are dancing shoes.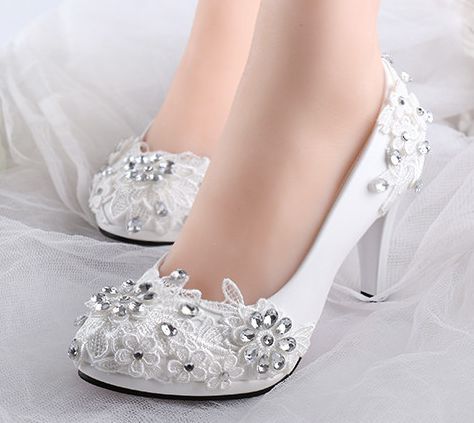 So why is it we find ourselves trying to imitate a skyscraper on a daily basis? The answer is simple, if the heal is big we feel:
– Sexy
– Equally as important
– shapely and toned
– professional and smart
– we have defined calf muscles
These are just a few and the list is almost endless, but even with the health problems attached to excessive wearing of high heeled shoes we still can't get enough of them.
The first stage is learning to walk, shortly after that we start wearing our mum's shoes around the house, eventually you're talking and all you want is some heels and you're hooked. If you were not so keen on playing with your mum's heels when you were small you might need a push in the right direction so here are four simple steps to walking in heels:
1.    Start small – Try on a few different heights and see which shoes you can walk in, now put down those skyscrapers because we need to walk before we can run.
2.    Practice -It's now time to wear those heels all the time. Put your heels on when you have the chance and walk around the house, upstairs downstairs even do some vacuuming.
3.    Happy feet – If you need to, get some gel cushions for inside your shoes or take some with you for the balls of your feet just in case.
4.    Enjoy – You should now be able to enjoy your first night feeling sexy, sophisticated and shapely. There is one golden rule – never remove your shoes or your feet will swell and it will be hard to get them back on.
One word of advice is beware the meal shoe, these are shoes that you fall in love with and have to buy but after the first night out can only be used when you go out for a meal. They can only be worn if you are getting a lift to the restaurant and back.
If you really want to make an impression fashion designer Christopher Michael Shellis has designed a pair of shoes named "foot jewellery", they are made of solid gold and are diamond encrusted and would cost you a whopping £140,000 if you wanted to take the plunge. Needless to say these shoes have never been worn and are in a gallery to be admired.
Jessica Flair is a fashion consultant who writes articles for www.bridalshoesuk.co.uk on the subject of wedding shoes and bridal shoes.
Related post:
Flip Flops vs. Shoes