Summertime is here with a vengeance, and that means people are dreaming of backyard barbeques. The smell of the charcoal and meat, the bright corn on the cob and fruit, the fireflies at night – nothing could be better.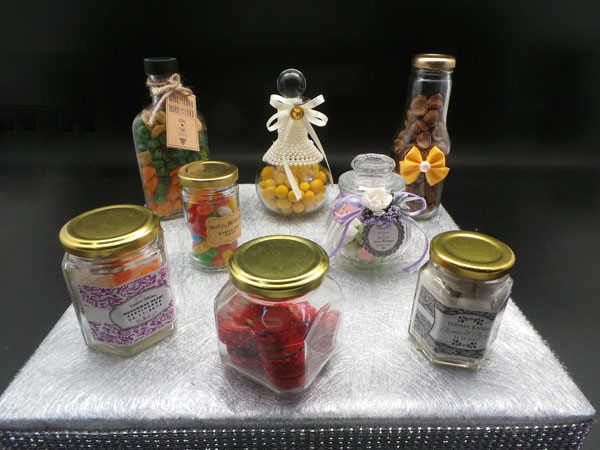 Everyone barbeques differently. Some have a special sauce. Others prefer to dazzle with side dishes. Others insist on charring everything 'til it's blackened. To give you a "thing" for your next barbeque, we've put together seven cute things you can do with mason jars, to make your cook out more special.
Mason jars are a great and green way to spice up your next grill session. Delight your guests with your creativity!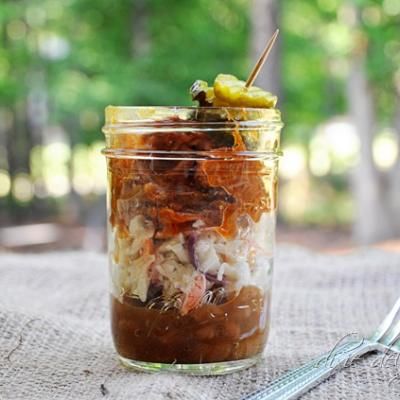 BBQ Sundae
Sometimes, everything on your plate tends to run together. Your burger is comingling with your potato salad, and your corn on the cob is now smothered in sour cream and onion chips. You can circumvent this and leave more room on your plate with a handy BBW sundae.
Start with a clean mason jar. Cook up some lovely baked beans, seasoned well, and spoon them into the jar, filling about a third. Next, add a small spoon of coleslaw, putting just enough in to cover the baked beans layer. Then, when your grilled meat of choice is ready, fill up the jar almost to the top with the meat. Leave enough room to add any toppings guests may want.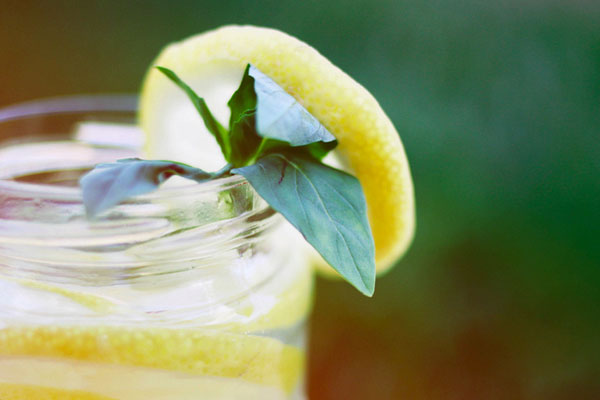 Lemonade
Mason jars are ideal beverage cups. They are sturdier than plastic or Styrofoam, more eco-friendly, and guests will love how decorative they look.
To make your lemonade look festive, pour some into a clean mason jar, leaving enough room for ice. Cut a lemon into slices, and slide a nice sized slice onto the edge of the jar. Slip in a colorful straw.
For added effect, the night before your barbeque, freeze some lemon slices in ice cubes, and put those in the next day.
Fill with Kabobs
Mason jars come in a variety of sizes, and are economical space savers for a full table. Fruit kabobs will be right at home sticking out of the jars, put on display.
For a simple fruit kabob, slide a mix of strawberries, blueberries, and marshmallows onto a kabob stick. You can vary this as much as you want, kabobs are very versatile.
Your fruit kabobs will look loud and proud in their mason jar. For an extra touch, put custom labels on the mason jars to make them stand out.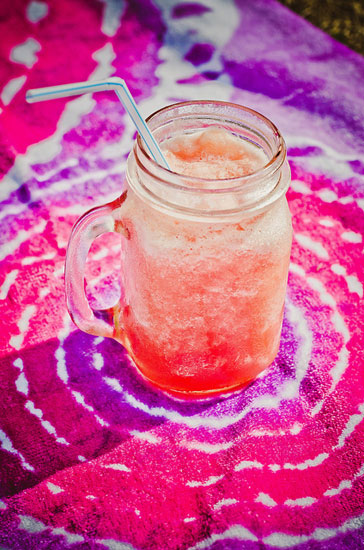 Watermelon Salad
Watermelon salad is a delicious and original addition to any barbeque spread, and mason jars will make it pop.
To make the watermelon salad, cut the melon into bite size pieces and slice an onion into rings. In a separate bowl, combine ¼ cup red wine vinegar, salt, and pepper, then whisk. Add in ½ cup olive oil, 2 tablespoons chopped fresh mint, then taste. Add it all together, then add some feta cheese. Toss gently. Spoon into mason jars.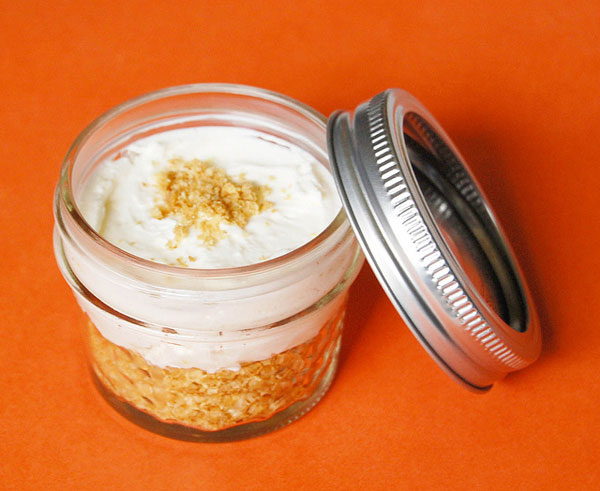 Cheesecake
You can bake with a mason jar, without fear of melting! Using a mason jar to bake it a great way to serve dessert, or even give away a take home dessert as a thank you for coming. They'll last a few days in a fridge, but they'll probably be eaten long before that.
Cheesecake is the perfect dessert to put in mason jars. Fill the jars about ¾ of the way up and bake, setting the jars in a large uncovered baking dish 25-35 minutes. Let it cool! When it's ready, add some kind of topping to finish. You can use preserves or fresh fruit, which are both ideal summer toppings.
People can keep their mason jars and reuse them over and over again. They'll be thrilled with the adorable and useful gift.
Hold Place Settings
Rather than set out more plastic cups with the necessary silverware, put out mason jars as a green alternative.
You can set out three with knives, forks, and spoon, decorated with labels. You can also give each guest their own jar with a fork, knife, spoon, and rolled up napkin. Place these next to some biodegradable plates, and you have a pretty setting that it good for the environment!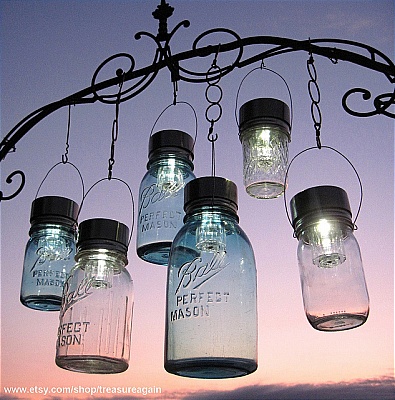 Light Your Yard
Use mason jars around your yard or lawn to decorate and make sure people can clearly see when it starts getting dark.
Place varying sizes and colors of candles in mason jars, light, and scatter all over your lawn. Any size looks good, and mason jars will soften the light, setting an ethereal, warm glow over your yard. People will feel welcomed and quite at home at your barbeque.
Use these tips to make your next barbeque more special. Friends and neighbors will love the personal touch mason jars give your presentation, and you can reuse them time after time.
Sara Stricker is part of a team of dedicated writers who contribute hundreds of quality articles to blogs and sites. Follow her @StrickerSara for more articles.