Authentic designer handbags are not only fashionable, but they are good investments. Therefore, you should take extra care in maintaining them. Designer handbags from Louis Vuitton, Chanel, Gucci and others are made of high quality materials and are very expensive. Dust, grease, and pen marks are only some of the damaging factors that should be avoided, as well as direct heat and water.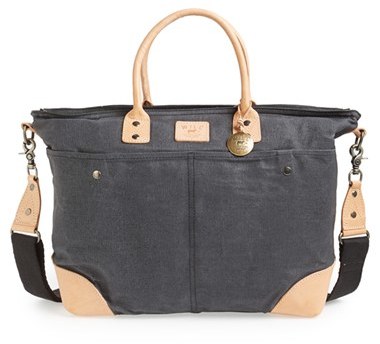 Accidents sometimes happen, and your precious handbag can also fade over the years. However, you can still maintain it and even make it look like new. Owning an expensive designer handbag is a huge responsibility. You should know how to care for them just like any other valuable item. Below are the top 10 useful tips on how to care for your authentic designer handbag.
1. Treat your designer handbag like your own baby. Do not just put it anywhere. Make sure the table is clean, dry, and has no sharp objects like scissors, thumb-tacks, or staples before placing your handbag on top. Do not place it beside a glass of water or any liquid that might spill on it.
2. Leather bags should also not be exposed to direct heat, sunlight, and rain. Rain and water can cause it to warp, become discolored, or cause permanent damage to your handbag. If your bag gets wet, wipe it immediately using only a soft, dry, and clean cloth. Allow it to dry at room temperature only, and make sure that it completely dried before you store it.
3. Never clean it with any kind of household cleaners and chemicals. Instead, use high quality leather cleaner and follow the application directions religiously when cleaning the outside part of your bag. You can also use a trusted leather conditioner after cleaning to keep the leather soft, supple, this will reduce the risk of cracking. But just to make sure, you can also take them to professional leather cleaners.
4. Do not hold your bag right after you use hand lotions, face creams, perfume, and makeup! These stains are the mortal enemy of any part of your designer handbag. Make sure that your makeup case is tightly sealed to avoid spill or leaks inside your bag. Perfumes have high alcohol content and can cause discoloration on your favorite designer bag.
5. Since there are always unavoidable instances of possible staining due to water, rain and harmful chemicals, we strongly advise that you use a waterproof protectant on the outside of your bag. This is best done before using your bag for the first time. Provide extra care on rainy days.
6. Use a purse hanger to keep your handbag free from dirt, especially when you are in a public place like a restaurant, hair salon, or even in your office. Purse hangers can be used almost anywhere and will hold your bag, instead of putting it directly on a surface. If you are inside a grocery or retail store, pay attention to sharp metal shelves and display units that can cause scratches or tears as you are passing by.
7. Have a bag liner or handbag organizer, where you can hang your belongings and get them anytime you like. Bag liners are very useful in maintaining the cleanliness of the inside lining of your designer bag. When using a bag liner, you can easily transfer all the contents from one bag to another. This is very much applicable to women who change their bags frequently.
8. Observe proper storing of your leather handbag when not in use for an extended period of time. Make sure that all items have been removed from your bag before you store it. Use a dust cover, (which is usually included when you buy your bag), to protect your bag from fading. Always keep it in a clean and dry environment. Bags can be prone to damage due to mold if stored in a humid environment. Make sure your bags are not squashed inside the storage bag. If you plan on keeping it stored for a long time, undo the buckles, if applicable.
9. If you notice that your high-priced designer handbag has small stain on it, don't panic. However, do not just use anything to clean it. First try to identify what kind of stain it is; there are different stain removers for different kind of stains. You should also note the kind of leather your designer bag is made from at the time of purchase. Toothpaste applied on a clean cloth is the most common way of removing stains. But it will be safer it you use a trusted bag cleaning product.
10. Last, but definitely not the least. Be a responsible designer handbag owner! You've worked hard to earn that money to satisfy your desire, but it does not end there. The way you treat your bag reflects not only your character, but your love of fashion. If you treat it well, it will look always new and give you years of pleasure. After all, these authentic designer bags were carefully made to last a very long time.
Hopefully the above tips can help you to provide good care of your precious handbag. If you are looking to buy any authentic designer handbag, you can visit this link where there are a lot of different bags you can choose from.
Related post: