Step away from the chocolate this year and select a gift for that woman in your life that will wow her like never before. Chocolate will always remain a Valentine's Day staple, but it does not need to be the main attraction. A nice piece of dark chocolate tied with a bow to the top of any of the following gifts will be sure to delight her.
Handcrafted Jewelry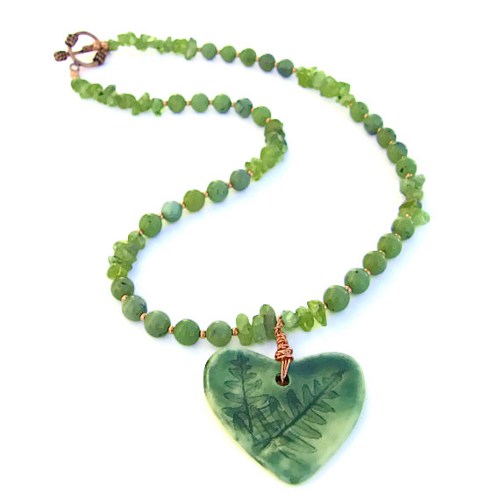 Not all jewelry is created the same, and when you buy a piece of handmade jewelry, you are buying something that may very well be a one-of-a-kind piece. Because she is unique, your gift for her should be equally unique.
A piece like this necklace with a ceramic fern decorated heart complemented with gemstones is a perfect way to tell her that you love her and give her something that will be a conversation piece for her. This piece is completely handcrafted, including the heart.
Any handmade piece of jewelry will make an impression. Women love to wear jewelry, and they love to have pieces of jewelry that make other women stop and admire. This tells all women that you thought enough to shop carefully.
Going Green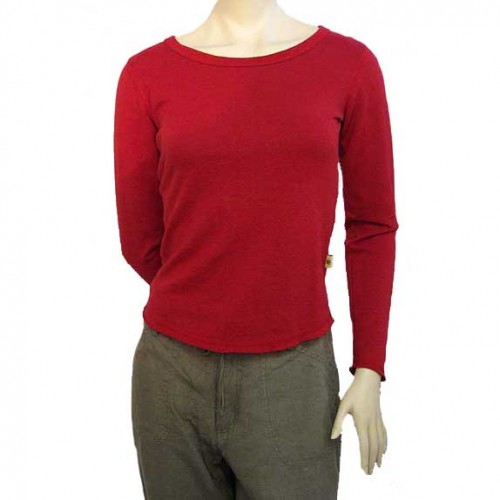 While staying ecologically responsible, yet fashionable, you can dress her in clothing that is friendly towards the environment. She will appreciate the comfort of a shirt created from hemp fiber. This shirt is breathable and has a natural UV protection from the sun. Repeated washings only make it a softer and more comfortable article of clothing.
Hemp is a material that has withstood the test of time as a popular fabric throughout all the cultures. She will love knowing that she not only is wearing something as fashionable as this shirt, but is also using a fabric that contains no pesticides or herbicides in its lifetime.
Unlike many of the synthetic and poorly designed clothing on the market today, this shirt will withstand steady wash and wear while providing her with something as comfortable as her relationship with you.
Personalize It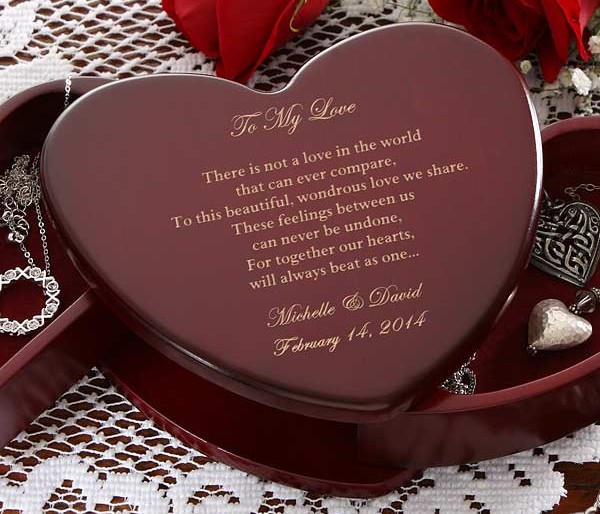 You can never go wrong with anything that is personalized. It does not matter if you are buying a mug or a canvas wrapped wall hanging. Anything that has personal meaning, like a photo that has been reprinted as a poster, will make her think of you whenever she sees it.
It does not need to be a large gift, either. There are many ways to personalize small things, like stationery, notepads or other paper products that she can use on a daily basis. A beautiful heart-shaped jewelry box that has been engraved is a wonderful way to express your love and give her a practical gift.
A gift like this wood jewelry box will be a treasured keepsake that she can pass down to grandchildren. Every day, she will see how much you love her.
You can still give her chocolate for Valentine's Day because everyone loves chocolate, but chocolate is better when it is attached to a bigger gift.
Related post:
Worst Valentine's Gifts Ever