By having this bag in bag in your hand, it is now possible for you to keep all your stuff inside this handy organizer. With the available of multiple pockets, you can easily classify your stuff into different pockets.
The pockets built in this bag in bag can help to keep your smartphone, house keys, shilling, purse, cosmetics and other essential items in organised order and easy to reach. Strong nylon construction.
This good looking hobo bags is constructed from strong nylon material. Is feature with different compartments inside. So all your stuffs won't get mess up inside the bag. Many people love the bag due to they can pull out one bag from this one, and shift to other bag to match their outfits to my purse.
Korean Styled Bag
No long time ago, my mom received a Korean bag in bag or bag organizer as a gift for mother's day, she felt so happy and useful, it has help my mom to find her tiny stuff in her bag easily, no more dig and dig in the bag 🙂
Here is a photo of my mom's bag organizer, it keeps the purse, wallet, notebook, handphone, skincare, medicine, key and cosmatic  nicely in every compartment.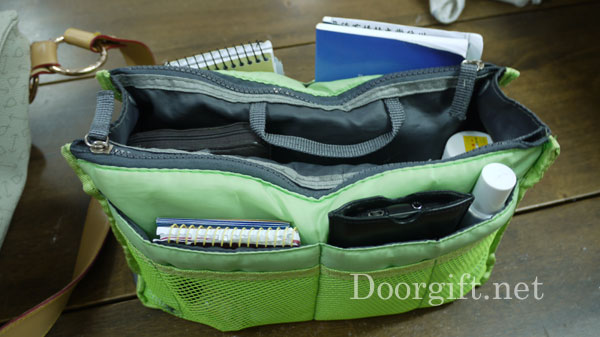 Why it gots the name of bag in bag, as it fits nicely in her bag…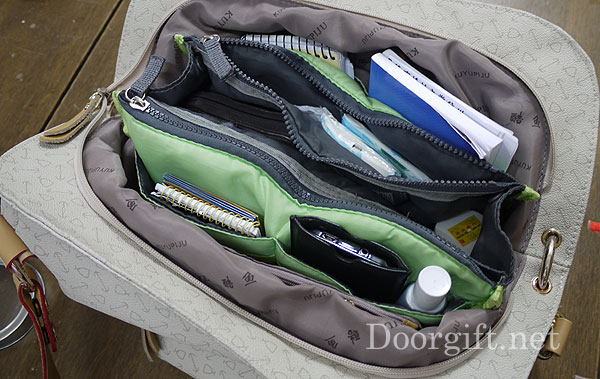 Due to the capable of holding many things, this 100% Nylon Oxford has become super demanding and popular among women who tend to carry a big bag.
Whoever has a lot of bag to match for the clothes, this bag organizer does a good job as you no longer need to worry about forgetting thing in the other bag, just shift your bag organizer, and everything is with you again, hassle free.
Also, the bag comes in many colours that is sweet and lovely…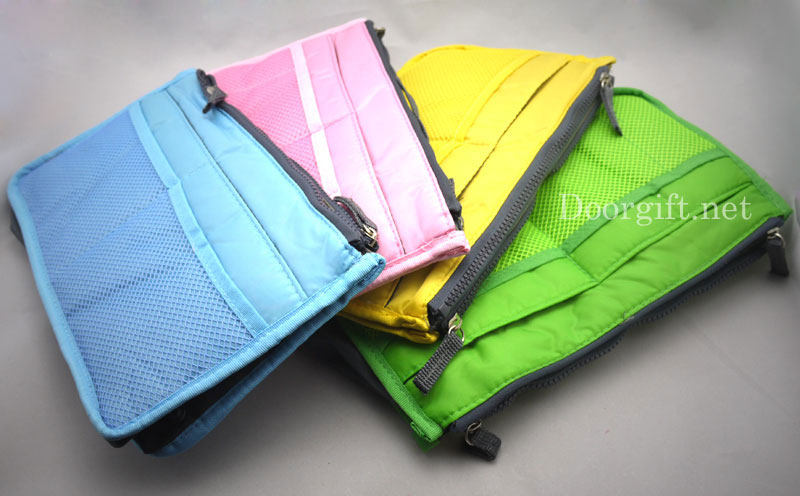 If you are looking for door gift for ladies no matter what occasions from mothers day, teachers day, company annual dinner door gift, this  it surely a good option that you can consider of.