These days there is an overwhelming amount of different types of kids' toys on the market. In contrast to when I was much younger where I could choose between a water gun, lego and play-doh. Times have certainly changed in the last 20 years!
Not having any kids of my own you can understand my anxiety about what to buy my 14 year old nephew for his birthday.  Buying a gift for a child is way more exciting than having to think of something to buy for an adult. My only dilemma being…there is so much to choose from I don't even know where to start!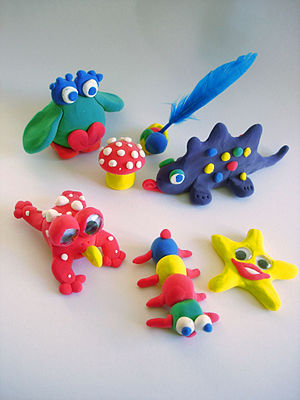 Being in the predicament I am in, I decided to tackle this problem head on and start researching. Here are some important factors to consider when buying kids' gifts.
Toy safety
Popularity
Price
Availability
Design and durability
Educational benefit of toys
Toy suitable for various age groups
Below are some awesome toys I have come across in the last few days.
Neocubes/Buckyballs
Neocubes are tiny magnetic balls known as construction sets, used to build geometric shapes with. It is a great creative outlet for older kids and gives kids a better intuitive knowledge of geometry and math. The different types of shapes that can be built is only limited by the builders' own capabilities. This is a great toy for an older kid and is said to also help with stress. Please note that these are small magnetic balls and are considered hazardous to small children.
Chalktrail
I used to spend hours drawing on sidewalks with chalk as a child. I would draw elaborate roads and paths for my bicycle, and that brings me to my second awesome toy. This is an attachment you fasten to the rear wheel of any bicycle letting you draw awesome shapes on the ground while cycling. If ony they had this when I was kid – would have kept me occupied for hours!
Perplexus
The Perplexus is an acrylic sphere puzzle with a rolling ball to skillfully maneuver throughout. This 3-D brainteaser is a toy no child will be able to put down. It is mentally stimulating and oh so enticing. Kids can turn, balance or angle the puzzle ball to keep the metal sphere rolling on track. What makes this so great and so challenging are all the obstacles in the way – twists, turns, spirals and ramps – which boosts concentration, hand – eye coordination, spatial thinking and focus.
There are some amazing kids gifts out there. Doing this research has made me realize that not all new toys coming out these days are technological. There are some great educational toys available on the market. The best part of giving kids gifts – besides the expression on their face when they open it – is even I can play with them!
When Len is not fretting over the coolest kids gifts on the market, she enjoys reminiscing about her childhood and loves flying kites on the beach.