If you aren't really know how emoji pillows work then you will find this article can really help you out! The craze of these pillows hit the market recently and it seems to be really becoming popular all over the world. This simple toy is one of the best ways of combining a pillow with a stuffed emotion design and luring a child to sleep during bed time. Here is a little history about emoji pillows that you can learn about before actually buying them as gifts or for your own pleasure.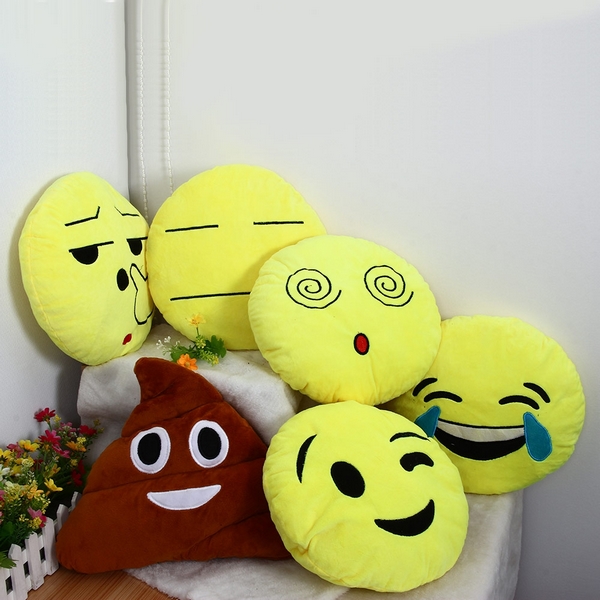 How Were Emoji Pillows Come To Us?
Emoji is actually a Japanese word which are smileys and ideograms that being used in electronic messages. They are widely use as emotions where mostly are on facial expressions. The emoji pillow is nothing but a pillow with an emotional expression attached to it. At the head of the pillow, you will be able to find different kinds of funny emotions that mimic with human face expression. There are over a thousands different varieties that you can choose from and new varieties are added in it on daily basis.
These pillows can be used by any mother who got tired of getting her children to pick up her toys. They can now combine the stuffed toy with the pillow, and this can take care of two problems in a minute. The idea may caught on and can become increasingly popular with time. As we can see, many people including children and adults all over the world now like to buy the pillow and it works very effectively in combining few pillows with functionality.
Where can I buy them?
Everywhere as the pillows are so popular. The sets are now being retailed online for very affordable price. These pillows are also retailed for use as hold in the hand pillows that you can even sleep on.
Advantages
These emoji pillows are extremely portable and they are very light in weight that make the pillows easy to carry by you to anywhere.
They come in yellow colour that are perfect for home use and for office use. And a slightly bigger size that you can use with bigger children.
The pillows are made of hypoallergenic materials that make them perfect for children's use.
Each pillow is washable and easy to dry out too.
They are made with super soft plush. Thus, these pillows are very soft and cute.
There are several different kinds of emotions and expressions that you can choose from. For example, you will find Poo, Grin, Smirk, Smile, Wink, Smirk, Dizzling and many more to choose from. At last there were over 100 different kinds of emotions that you can choose from.
Each piece is made of high quality chenille that is virgin material and soft enough for children. There are no moveable parts and everything is stitched together tightly to make it difficult to tear.
Is there a special site where you can find these pillows?
Yeah! You just come to the right place by asking the right question. You can find these emoji pillows just right here where we did supply the pillow to all states in Malaysia. We will give a special deal if you buy these pillows for charity. These pillows are ideal gift items for any family and you should think about getting them for yourself this festive season.