Dolce and Gabbana has been one of the most reputable fashion houses today based in Milan, Italy. Simply known as D&G, the fashion launched a line of luxurious watches on the market a couple of years back branded as D&G watches. Just like the other products associated with this fashion house, these watches have also won the respect of consumers as they give a luxurious and classic elegance appearance when being worn by the wearers.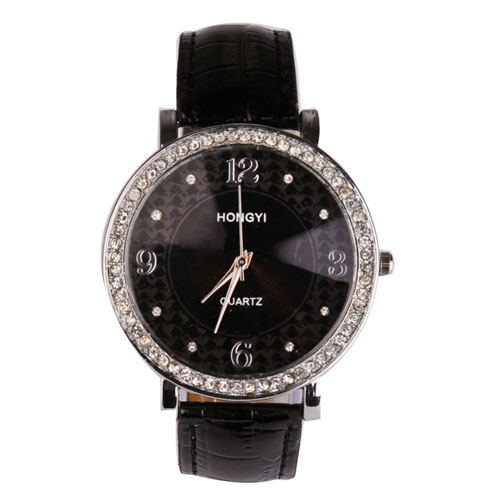 The look of D&G watches
D&G watches are not ordinary fashion accessories and the designers have incorporated vital design preferences for both women and men alike. Generally, men are known to be fond of watches with big dials as well as a chunky appearance and these watches offer them exactly that. On the other hand, most women are known to fall in love with elegant small watches that are beautifully designed and shaped. D&G watches are designed in either ways, which gives them a sporty appearance. They also come with watch bands that are either metallic or leathern. It is advisable that you buy watches with metal bands as they can survive for a longer time unlike the leather bands which require frequent replacement.
Spotting fake D&G watches
Due to the popularity of D&G watches, there has been numerous fake watches or replicas that are been sold at the market for a cheap price. These fake watches won't give you value for your money and it is essential to know how to spot the fake watches and avoid falling into the trap of losing your money. To start with, original D&G watches have a gold color which is one way you can differentiate genuine from fake watches. If you look keenly at a fake watch, you will realize that its gold color is rather dark and the metal of the watch appears rather shiny and very bright. This is an indicator that the watch has been made using poor quality metal and has also not been crafted properly. Also, another way to differentiate fake from genuine watches from the D&G fashion house is the placement of the stones on the dial. In this regard, the original D&G timepieces have been crafted with excellence and extreme care leading to watches of extremely high quality. Contrally, fake watches are characterized by poor craftsmanship with stones on the dial being placed in an incorrect pattern. In addition, you will also notice some stones are also missing and those present have a dull look.
There are also other ways you can spot replica D&G watches such as fake markings at the back as well as positioning of stones outside the dial. Original watches from D&G are reputed for their great craftsmanship and it is essential that you stay away from second-rate watches. The supporting documents the watches are sold with will also tell you a lot as well as the ticking sound made by the watch. It is pretty important that you invest in genuine D&G watches as they will offer you real value for your money.
Author Bio: Drake Colson has been working with various companies selling D&G watches like Uniwatches (the Danish term is Uniwatches D&G ure) and now he specializes in watch repairs.
Related post: