When you are tasked with buying your girlfriend a gift, it can fill you with a sense of dread. Where do you start? What if you get something she doesn't like? When buying perfume, these thoughts can occupy your mind even more, since other than buying her the same perfume you know she wears every day, how can you possibly know what she would like?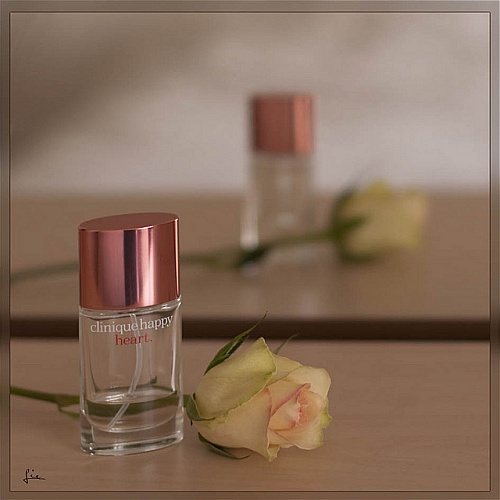 Obviously you want your girlfriend to be happy with your choice, as well as actually like the scent yourself. After all, who wants to hate the perfume their girlfriend wears? Of course, the answer is no one. Perfume is an excellent choice of gift, simply because you can buy a lovely scent for a reasonable sum, however, when buying for your beloved girlfriend, you need to put some extra effort in.
The below tips will hopefully make your perfume buying trip a lot more straightforward, as well as ensure you end up choosing a fragrance that your girlfriend is going to love.
– Online research
One of the worst (and most confusing) things you can do is just wander aimlessly around in the fragrance section of a department store 'looking' for the ideal perfume for your girlfriend. Not only might you be accosted by various sales assistants, who've spotted you have no idea and so are going to try to sell you everything under the sun but you'll be very unlikely to buy the best perfume for your girlfriend.
Before you even leave the house, make sure you've gone online to look at which perfumes are popular at the moment or check those which have just been released. It's best to consider only perfumes from well-known brands, firstly because they tend to be a better quality and secondly because your girlfriend is more likely to be impressed by a brand name she knows as opposed to one she doesn't.
– Match the new fragrance with scents your girlfriend likes
This isn't as hard as it seems, especially if you are sneaky about it. You, firstly, need to double check what perfume she wears on a daily basis. Make sure you've got this specific scent in your nose and then sneak upstairs to her bedroom to see if you can actually identify the one she is wearing.
NOTE: The perfume may be hidden in her handbag.
Once you have identified her daily perfume, it is a good start because you know you shouldn't buy it. You want to get her something she'll wear on date nights and for special occasions not every day! However, she obviously really likes her daily perfume, so it is a good idea to identify the flavours (notes) of this perfume and then when you're shopping, you can identify other perfumes which include these flavours and be safe in the knowledge she will like them.
NOTE: Make sure you've checked through her whole collection of perfumes carefully. You don't want to buy her a perfume she already has.
– Visit perfume stores in person
Online shopping is great; however, it doesn't let you try before you buy. When buying perfume, you've just got to try it! Do keep in mind that a perfume's scent can vary depending on who is wearing it so if you are trying the perfume out on yourself, or the sales assistant just remember it may not smell the same on your girlfriend. However, if you really like the scent, it is unlikely to change so much that it is unrecognisable.
Just take your time when selecting your final choice of perfume. It may not be the most important selection of your life but it is important and your girlfriend will appreciate the effort you've gone to in order to make sure she loves her gift. Also, after making all this effort, once you've bought the perfume, make sure you wrap it up nicely. Don't fall at the last hurdle!
Laura writes for Click Fragrance. When not blogging, she can often be found picking out perfume for her clients' girlfriends, wives, and daughters.