Recent research suggests that the average cost of a wedding is now close to thirty thousand dollars. All couples want a day to remember for the rest of their lives, but it's often hard to justify such an expense. The custom of parents paying for a child's wedding is now fading out, and the burden often falls to the bride and groom.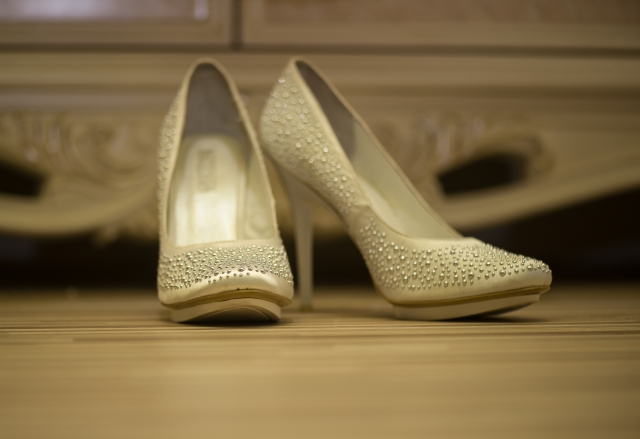 Planning a wedding on a budget can add extra excitement to the process. Don't fall into the trap of thinking that a dream wedding has to cost big bucks. Saving money on wedding planning is often about being creative and using your imagination, and it doesn't mean you have to cut corners. Green weddings have become very popular over recent years, and lower budget weddings are often more environmentally friendly and kinder to the planet.
The following tips will help you to have your dream wedding without worrying about the bills that may follow.
1) Keep the guest list short.
Very few couples can afford to invite everyone they know to their wedding. Distant family members and friends you may not have seen for years can send the costs beyond affordable levels. It may cause some friction in the family, but remember it's your wedding day and you control the guest list. Keeping the list to direct family members and close friends can save you thousands of dollars. Intimate weddings are often more memorable than larger affairs.
2) Start planning early.
Booking wedding venues, photographers and limousines early often means you can negotiate discounts. Planning well in advance also means you get to choose the services you want, and there's less chance they will already be booked. Guests making travel arrangements and hotel bookings will also save money if they can book well in advance.
3) Have clear priorities.
Planning a wedding on a budget may mean some compromise. The bride and groom should have an honest discussion about what's most important to them and allocate budget to these things from the start. For example, a particular venue or photographer may be important to the bride or groom. You can also use handy apps for your Smartphone that can help manage your prorities, apps such as Evernote, and Dropbox can really help you manage, organize and share ideas.
4) Involve your guests and family.
Weddings in the past often involved members of the family contributing. The bride's mother would usually make the dress, flowers would come from guests' gardens and a member of the family would make the cake. Bringing back this tradition can add a very personal touch to a wedding. Table decorations, invitations and wedding favors can all be made by members of the family with creative flair. There may even be a keen photographer in your family who could take the pictures.
5) Make the most of the season.
Choosing flowers and foods that are in season is another easy way to cut the cost of your wedding. Buying local produce saves you money and is great for the environment and the local economy. There are flowers and colors for every season, and the time of year can become the theme of your wedding.
Craig is a keen tech writer who loves nothing more than to review apps and Smartphones. You can catch him over on Twitter.
Related post: