Finding a gift for your man is not as difficult as you may think. Deciding what to get him will usually involve first finding out what hobbies he has and what gadgets he likes. That said you still need to find something that is practical i.e. helps him play, relax, study or work. Generally speaking you ought to stay away from buying men clothes or decorative items like statuettes, posters, pictures and vases etc. If this gift is for your boyfriend you can buy something that is a constant reminder of you like a cross or a locket with chain.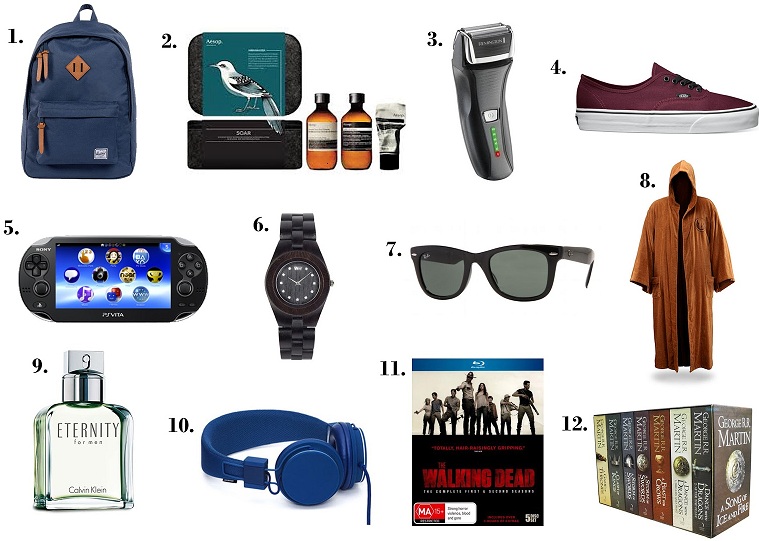 Below we have put together a few tips which should help you find the right gift for your man.
Tip no. 1: Ask him what he wants
With men you can ask them straight out what they want or what they wish to have. If it's a surprise that you are planning you need to be attentive and hear what he mostly talks about. This will help you determine what he wishes to have.
Tip no. 2: Consider his lifestyle
Before you start searching for gifts make sure that you understand his lifestyle as a whole. Does he like sports? Is he a student? Likes to work a lot? Is a fitness enthusiast? Putting your boyfriend or your husband into any one of these categories will help you narrow down the items you can buy as a gift.
Tip no. 3: Age and financial status
Obviously if he can afford all the gifts you're considering i.e. he is rich then you need to find something that is really good. A top notch item, just a single one will work a lot better than purchasing many cheap or inferior quality items. Then again if your man is not rich or is a student and so he cannot purchase everything he wants you can probably put together a goodie bag which contains lots of cheap but useful items. Also you can get something that has sentimental value. This is far more effective than purchasing something expensive, because there are some things that money certainly cannot buy.
Tip no. 4: Food
Most men love to eat so the road to their heart is often via their stomach. If you are a good cook you can probably bake things like cupcakes and present it with a homemade card.
Tip no. 5: Always consider your budget
Before you go out on a spending spree to purchase the best gift that money can buy for him make sure that you have evaluated your budget. As a rule of thumb don't spend more than $30 on a man unless you know him very well. Some men may actually feel strange receiving an expensive gift from a mere acquaintance.
Tip no. 6: Consider items which are related to the hobbies he has
The best gifts for him are often ones related to his hobbies. While these don't need to be related directly they do need to make sense to him. For instance, if your man loves to drive you could possibly get him a recently published driving manual, magazine or guidebook. If he loves trains you will have to learn more about what types of trains he collects prior to deciding what is appropriate.
Tip no. 7: For music buffs
If your man is a music buff you first need to understand the type of music he likes. Some possibly good gifts here are musical instruments, concert tickets, CDs or classic records.
Tip no. 8: Understand his needs
Many men just ignore their appearance or their needs for some basic things like a razor or good shaving cream. If he's your husband and you see him using a two month old razor blade probably present him with a high quality shaving kit or even an electric razor. This will both be practical and help to get his attention.
With some research you should be able to find the right gift for your man. The tips above are just to point you in the right direction. There are various websites and forums where you can actually find suggestions which should give you a few more ideas.
Manu has a passion for fashion and the latest trending gadgets. He covers everything from the latest gifts for him to fashion accessories for men.
Related post:
Pine: The Furniture Wood of Choice