Employees, clients, business associates, customers, and sales staff are vital parts of your company. They make operations run smoothly, form strong business connections, and purchase your products and services to increase your sales profits. Without these people, your company would not be able to expand and grow.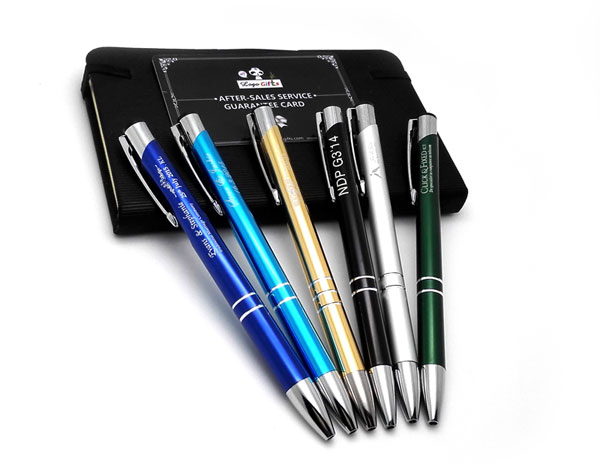 Being appreciative of those people who have done so much for your company is a smart way to build client relationships and reward loyal employees. You can do this by throwing a special event with cake and music in celebration to the client working with your company for several years or for the employee who closes an important business deal. You may also simply show your appreciation with a brief meeting as you give them a unique corporate gift.
Corporate Gift Ideas for Employees, Business Associates and Customers
Coming up with that special gift to show your appreciation can be a very enjoyable experience. If you are looking for something else besides the usual gold watch or pen set, get creative with the gift.
Do you have an attorney who has gotten you out of the proverbial hot water so your business stays in compliance? Offer them a mini gavel set.
Is your sales staff working hard at bringing in new clients through the door as they fielded calls? Give your sales staff tiny telephone clock ringers that tell time and rings when they pick up the handles.
Gifts can both be fun and functional. You can give out clocks, desk puzzles, totes, tablet carry cases, photo holders, glass vases, business card holders, glass mugs, and just about anything you can possibly think of as a gift. What will make your corporate gift ideas special is the personalization. You can place the employee's name, number of years they worked for the company, the company name, the company logo and a small message that will let your employee know your gratitude directly on the gift.
If you are looking for the perfect gift for customers, gourmet food can show them just how much you appreciate having their business. You don't have to have a bakery in your area. You can order cakes online from national bakeries such as Bake Me A Wish! who offers cake delivery directly to your building. Customers who will taste the cakes and other gourmet food will certainly continue to do business with your company.
Corporate gifts for business associates should have a dual purpose. You want to show your appreciation while also strengthening the business relationship you have with them. While the other gifts ideas have been more laid-back, you want to be more professional with the gift you offer to business associates. Canvas portfolios, card holders, personalized pens, desktop organizers and paperweights are the perfect items for your business associates.
Corporate gift ideas can be large or small, functional or edible. Decide on the corporate gift that works best with the company you own, and personalize it with a special message so the recipient knows just how much you appreciate them.
Related post: